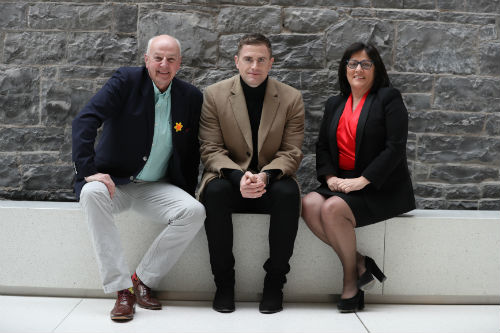 Jamie Heaslip, Anne Heraty and Bobby Kerr join panel at first event
Launched in Dublin this evening, The Leadership Series, exclusively sponsored by Mason Hayes & Curran, is a new Institute of Directors in Ireland (IoD) series of panel discussions exploring a range of leadership themes from digital transformation, to workplace wellbeing and the challenges facing business leaders at executive and board level.
The first event of the series asked the question, What Makes A Great Leader?, with contributions from leaders in the worlds of business and sport including Jamie Heaslip, recently retired from international rugby, Anne Heraty, CEO of Cpl Resources plc and Bobby Kerr, Entrepreneur and Broadcaster.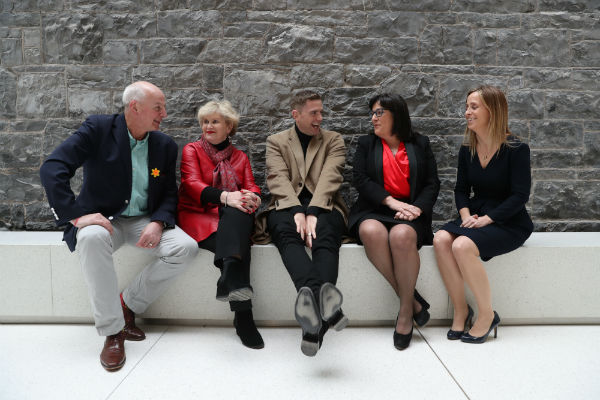 Pictured are Bobby Kerr, Maura Quinn, Jamie Heaslip, Anne Heraty and Claire Lord.
Commenting on the launch of the series, Maura Quinn, Institute of Directors' Chief Executive, said:
"The Leadership Series is designed to cater for our growing and broadening membership of 2,700 business leaders who must constantly innovate, adapt and respond to challenges and opportunities in their businesses. The support and knowledge of Mason Hayes & Curran is invaluable in delivering the expert view through this series and the line-up for the first event certainly hasn't failed to impress."
The Leadership Series will bring together expert panels of recognised leaders and contributors throughout the year to share their insights and experiences exclusively with IoD members. The series runs from February to November with four panel discussions taking place in Dublin, facilitated by Kevin Rafter, Professor of Political Communication at DCU.
Commenting on the sponsorship, Claire Lord, Partner, Mason Hayes & Curran, said: "We regularly work with great leaders and understand the many challenges they face. Supporting this event is a natural fit for our firm and we look forward to hearing the different approaches to leadership and how to build successful teams and businesses."