Creating Great Leaders
Director Training
Do you want to access the highest quality director training in Ireland? We offer a number of training options including the much sought after Chartered Director Programme. The IoD's Chartered Director Programme offers a unique qualification for directors and strategic business leaders in Ireland.

The IoD also offers a series of essential workshops and short programmes that have been designed specifically for directors. Visit our website page for more information.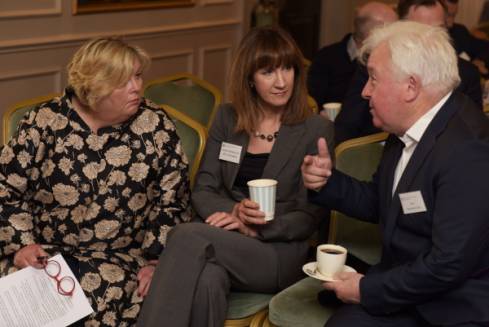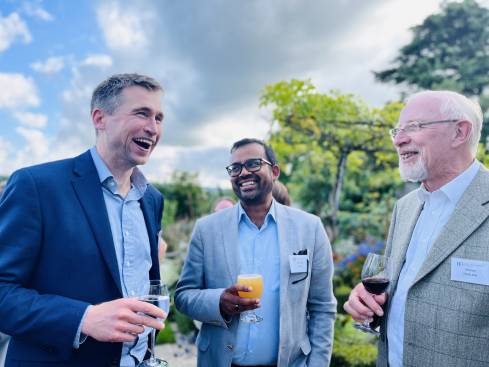 About Us
The Business Network That Works
We are made up of the most forward thinking and successful business leaders in Ireland. These include chief executives/managing directors; chairpersons; non-executive directors; senior executives; and entrepreneurs. As a member of IoD Ireland, we offer a wide range of resources designed for your professional development as a business leader.

As the foremost voice in the debate on improving corporate governance standards, IoD Ireland is dedicated to developing and improving the effectiveness and performance of directors and boards throughout Ireland.
Learn more
What Members Say
Sharing experiences and learning is a vital component of a director's skill set. Membership of the Institute of Directors provides this opportunity in spades, and much more besides. It is member focused, relevant and value adding for executive and non-executive directors alike.

Chairman, Uniphar
I have been a member of the Institute of Directors for five years now and have attended a number of workshops and training programmes to brush up on my skills and to ensure that I am legally compliant in all my directorship roles and responsibilities. The IoD hosts a number of very beneficial briefing sessions and is a very supportive organisation that has enabled me to make connections with other peers that would have been unavailable to me prior to my membership.

Owner & Managing Director, Meagher's Pharmacy Group
Increasingly, boards are being questioned by stakeholders on governance issues. Good governance is not just a necessary add-on but key to the operation of an organisation in the private, public or charity sector. When it comes to advice, guidance or point of reference on governance or board operation, board members often need solid independent advice. The Institute of Directors is that place. Joining the IoD was, in my opinion, hugely beneficial in my role as a CEO and Chair.

CEO, Stonehouse Marketing Ltd & former Chair of Concern Worldwide
I joined the Institute of Directors in Ireland to improve my understanding of corporate governance, and to better understand the distinction between the role of the board and the role of management. Being a member helps me stay up-to-date with the latest developments in this area, and gain access to thought leadership insight on emerging business issues. Another important personal benefit has been the opportunity to broaden my professional network.

Managing Director | Country Manager and Head of Corporate Banking, Barclays Bank Ireland & Non-Executive Director, Barnardos