Expert analysis from Joanne McEnteggart, Managing Director of First Names Group in Ireland.
Over the past 40 years, aircraft leasing in Ireland has grown from niche market to multi-billion euro industry. Ireland is home to 14 of the world's top 15 leasing companies and accounts for over 40% of the world's fleet of leased aircraft, and together Irish-based lessors manage more than €100 billion in aircraft assets. The country is, without doubt, the leading global centre for aircraft leasing, and according to the recent PwC research report this sector is worth more than €500 million to Ireland's economy and supports almost 5,000 jobs. But there's a potential threat on the horizon.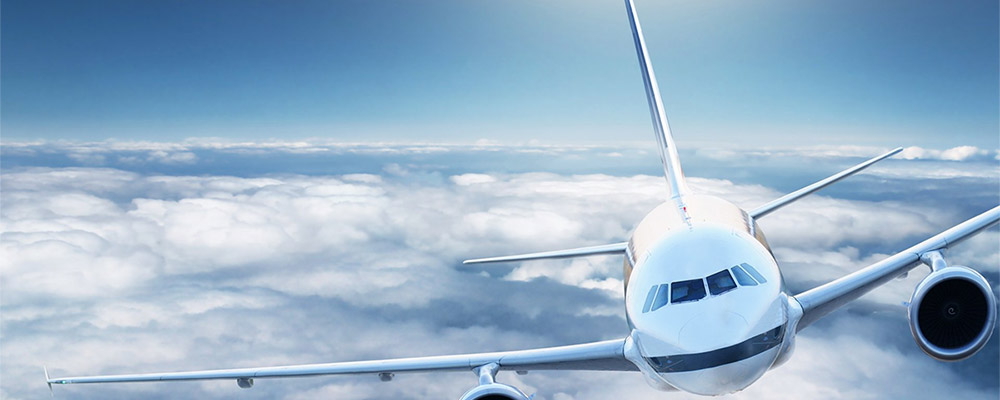 Asian aircraft leasing set to soar
The PwC research has also shown that in 2016, Europe was the leading location for lease rental income, accounting for 34.7% of the market. However, this marks a notable drop since 2012 (46.8%) and this trend is projected to continue to 2021. Meanwhile, Asia's share of lease rental income increased from 27.7% in 2012 to 32.6% in 2016 and is expected to continue its ascent, taking the top spot from Europe by 2021.
Research findings further reveal that competitive tax regimes in jurisdictions such as Hong Kong and Singapore are perceived as the number one threat to the Irish aviation leasing industry, with 50% of respondents flagging this as their number one concern, and 92% citing it within their top two.
This research follows last year's legislative changes in both Hong Kong and Singapore, introducing attractive new incentives to the market. In February 2017, Singapore announced the extension (until 2022) and enhancement of its existing aircraft leasing scheme, under which lessors can obtain a concessionary tax rate of 8%. In July, Hong Kong launched its own dedicated aircraft leasing tax regime, halving their standard 16.5% corporate tax rate to 8.25%. Added to that, Hong Kong-based lessors will only be taxed on 20% of their net lease rentals, reducing the effective tax rate to as little as 1.65%.
Ireland's competitive advantage
With the significant growth of the Chinese aviation market in recent years, plus further activity coming from Australia and New Zealand, Asia's well-placed aircraft leasing hubs are certainly not to be sniffed at. However, one of Ireland's primary competitive advantages is its extensive and growing double taxation treaty network. This network has 73 treaties currently in effect – the majority of which provide for nil withholding tax on inbound lease rentals. Presuming the Irish Government continues its efforts to expand and enhance this network, it's not one that will be easily rivalled.
Perhaps even more difficult to match is the country's extensive aircraft leasing experience, which dates back to the 1970s when Tony Ryan of Guinness Peat Aviation organised the redistribution of two unused Aer Lingus aeroplanes and identified a business opportunity. With so many years under its belt, Ireland offers lessors an unparalleled pool of highly skilled aircraft leasing specialists.
Further, Ireland offers a robust and well-established legal and regulatory environment. The Irish Aviation Authority (IAA) is subject to European Aviation Safety Agency (EASA) standards and, notably, the International Register for Aviation Assets is located in Ireland.
Identifying the opportunity
In my view, it doesn't need to be Asia versus Ireland. Given Ireland's longevity, expertise and presence on the world stage, it is sure to continue housing the main headquarters for the vast majority of the top leasing companies, while Asia's emerging markets and ultra-generous tax regimes mean that Hong Kong and Singapore will increasingly attract a secondary office presence.
Meanwhile, financial advisers and administration service providers with a presence in both Ireland and Hong Kong/Singapore will be ideally placed to capitalise on a growing number of opportunities to provide international support to these aircraft lessors, using their Irish connections and experience to stay ahead of the curve in Asia.
In short, the emergence of aircraft leasing hubs in Asia need not be a threat: it's an exciting opportunity for international growth.
Joanne McEnteggart is Managing Director of First Names Group in Ireland. First Names Group provides corporate, trust, fund and real estate administration services. Its corporate solutions include aviation, cross-border structuring, foreign direct investments and structured finance. See https://www.firstnames.com/ireland for more information.
First Names Group does not provide legal, tax or investment advice and the content in this blog should not be regarded as such.
The views expressed in the posts and comments of this blog do not necessarily reflect the views of the Institute of Directors in Ireland. They should be understood as the personal opinions of the author. The content of this blog is for information purposes only and the Institute of Directors in Ireland is not responsible for the accuracy of any of the information supplied.