Avail of the IoD Ireland Board Evaluation Service to learn how effectively your board is executing its roles and responsibilities.


There can be many reasons why a company may engage in a Board Evaluation, such as:
To tick a regulatory box.
To comply with a governance code.
To deal with a particular board issue that has emerged.
To independently assess the board in terms of effectiveness and dynamics.
To improve the performance and governance of the business.
Or a combination of all of the above.
At the IoD we have dealt with all of these scenarios. The one thing that is a constant, regardless of the initial motivation for conducting the evaluation, is how surprised boards are at the ease of the process and the benefits of the output.
Benefits of the IoD Ireland Board Evaluation Service
An IoD Board Evaluation provides boards with an objective and independent review, and helps them to identify the changes that will enable them to achieve their full potential. An IoD Board Evaluation will:
Provide an in-depth assessment of how well the board and directors are performing currently.
Affirm those areas where the board is performing well.
Identify those areas where improvements may be required.
Collate and interpret the views of directors on key governance topics.
Highlight gaps in understanding, skills and knowledge at the board.
Review the effectiveness of board committees, including the chair.
Provide a baseline for improvement and recommendations on how to achieve this and a timeline for action.
Provide a benchmark assessment against which the annual internal evaluation can be undertaken.
Why Choose the IoD Board Evaluation Service?
The IoD Board Evaluation Service is conducted by assessors who are themselves experienced board directors, who appreciate the complex challenges that arise in the boardroom. They are highly qualified and experienced professionals, with a deep understanding of board context, regulatory frameworks and best practice.
The IoD service is a context-rich, easy to use, efficient, confidential, and reliable process with measurable outputs.
It provides a comprehensive analysis of board effectiveness with detailed findings.
It provides clear indicators of next steps to take to improve board performance and effectiveness.
The IoD Board Evaluation Service is a wholly independent professional service devoid of conflict of interest.

Contact IoD in Confidence
If you would like to discuss this service further, please contact IoD Ireland in complete confidence.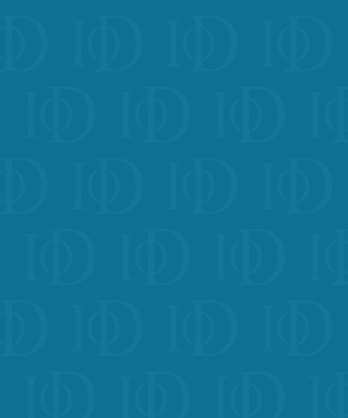 Board Evaluation Brochure
Download this brochure for more detail, including: our approach; what's evaluated; the step by step process; the menu of services; the expected outcomes; and the IoD Ireland Board Evaluation team.