The IoD Ireland Board Evaluation Service
About
Through the lens of best practice governance standards and your organisation's business context, IoD Ireland's experienced Board Assessors examine how effectively your board and board committees are operating in practice. The service has an average completion term of just six weeks, and the entire process can be undertaken virtually. Watch Board Assessor Carol Bolger outline some of the key benefits of the IoD Ireland Board Evaluation Service.

If you would like to discuss this service further, please contact IoD Ireland in complete confidence.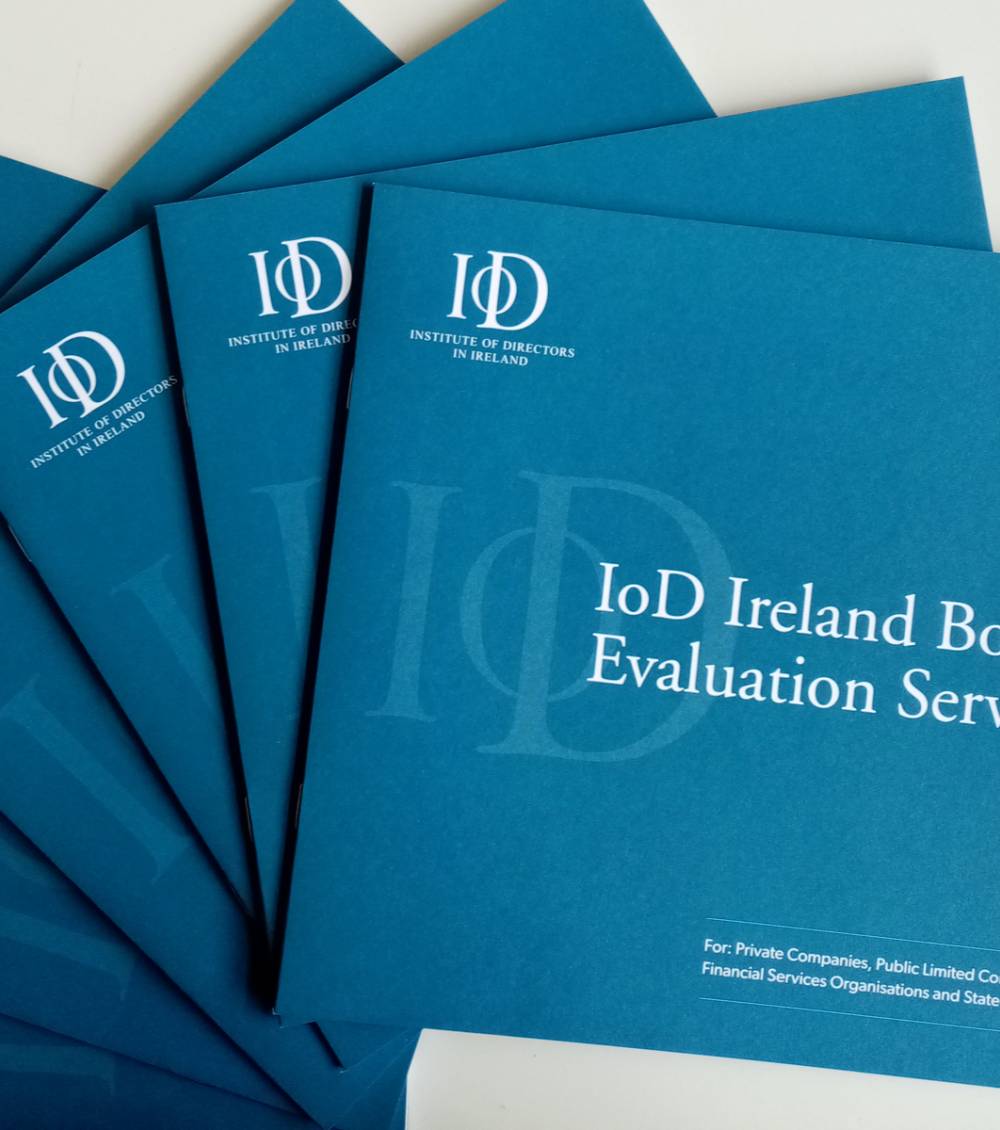 Benefits
Benefits To Your Board
The IoD service is a context-rich, easy to use, efficient, confidential, and reliable process with measurable outputs. It provides a comprehensive analysis of board effectiveness with detailed findings, and clear indicators of next steps to take to improve board performance and effectiveness. The IoD Board Evaluation Service is a wholly independent professional service devoid of conflict of interest. Learn more about why this service will be of benefit to your board.

Learn More
Board Evaluation Team
Our highly qualified team of Board Assessors include Chartered Directors and/or governance specialists - Dr Margaret Cullen, Carol Bolger CDir, Marie Collins CDir and Clare Duignan. They have worked across sectors as diverse as telecoms, financial services, hospitality, property, healthcare, communications, construction, energy, and education.