Addressing an audience of over 300 business leaders at the Institute of Directors (IoD) Autumn Lunch 2019 in Dublin today, Mr Michael Stanley, Chief Executive Officer, Cairn Homes plc, outlined key issues facing the property and construction industry, such as access to funding and the need for innovation. He also noted the recent results from Cairn Homes plc.
Mr Stanley also addressed the uncertainty around Brexit, but reflected that the majority of potential home owners were more focused on the long-term aspects of buying their property and not so much on the political developments happening in Brussels and London. He added that their long-term focus should perhaps be a lesson for everyone.
Mr Stanley was speaking at the annual IoD Autumn Lunch 2019 at the Clayton Hotel, Burlington Road, Dublin 4. The Lunch was kindly sponsored by Eversheds Sutherland.
The Institute of Directors in Ireland is the membership body representing 3,000 directors and business leaders. As the leading voice in the debate on improving corporate governance standards, it is dedicated to enhancing the effectiveness and performance of directors and boards across Ireland through workshops, networking events, research, and Chartered Director Training Programmes.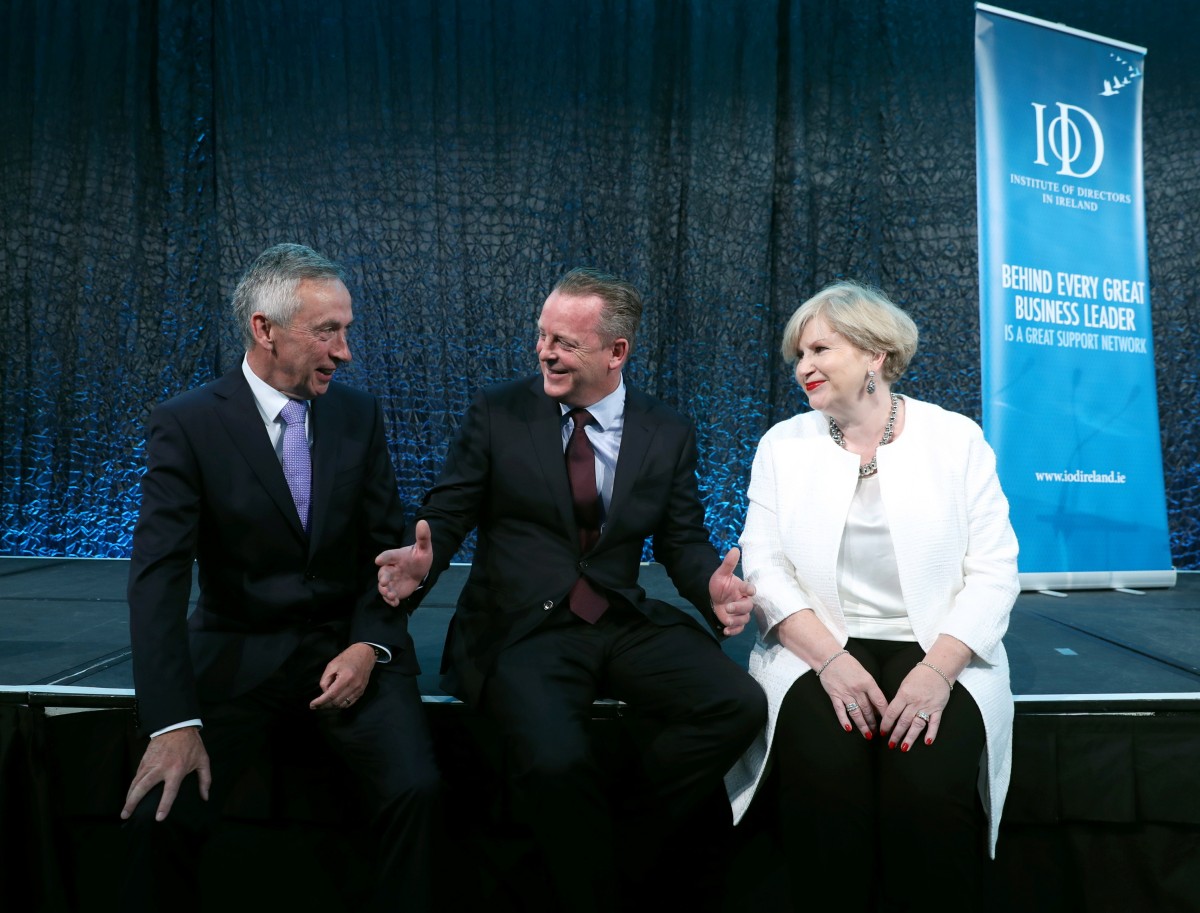 l-r: Harry Lorton, President, IoD Ireland, Michael Stanley, Chief Executive Officer, Cairn Homes plc, and Maura Quinn, CEO, IoD Ireland.
Picture Jason Clarke