Expert Insights by Dr Ciaran Byrne CDir, Director of National Retrofit, Sustainable Energy Authority of Ireland (SEAI). This blog has been written exclusively for IoD Ireland.
It may seem strange to be talking of winter now, when we have just passed the mid-summer mark, but we are in the middle of an emergency crisis which is currently showing all of the hallmarks of getting worse before it gets any better.
While economists were warning that energy prices would push up inflation as far back as September last year, the Eurozone's consumer price index for energy was at its highest level since records began in 1996 at that time.
The war in Ukraine has catalysed the underlying trends. By May, the European gas price benchmark increased to €106 per megawatt hour, which is more than quadruple the prices from a year ago. There is every reason to believe that as the sanctions levied on Russian gas producers continue and tensions mount as we move towards the winter months, this will go only one way.
This is clearly a volatile and unsustainable situation. It is theoretically possible to quantify and measure risk up to a point, but businesses do not like uncertainty, as it is neither measurable nor predictable. As if to underpin this position, the CEO of Unilever, Alan Jope, recently opined that consumer goods companies must get used to the idea of "crisis being more or less the new normal ".
The question then becomes: What tools do we have in the toolbox to deal with this situation, particularly from the energy perspective? Unfortunately, the answer is there are some, but not many, which we can deploy now to yield immediate positive impacts on energy usage.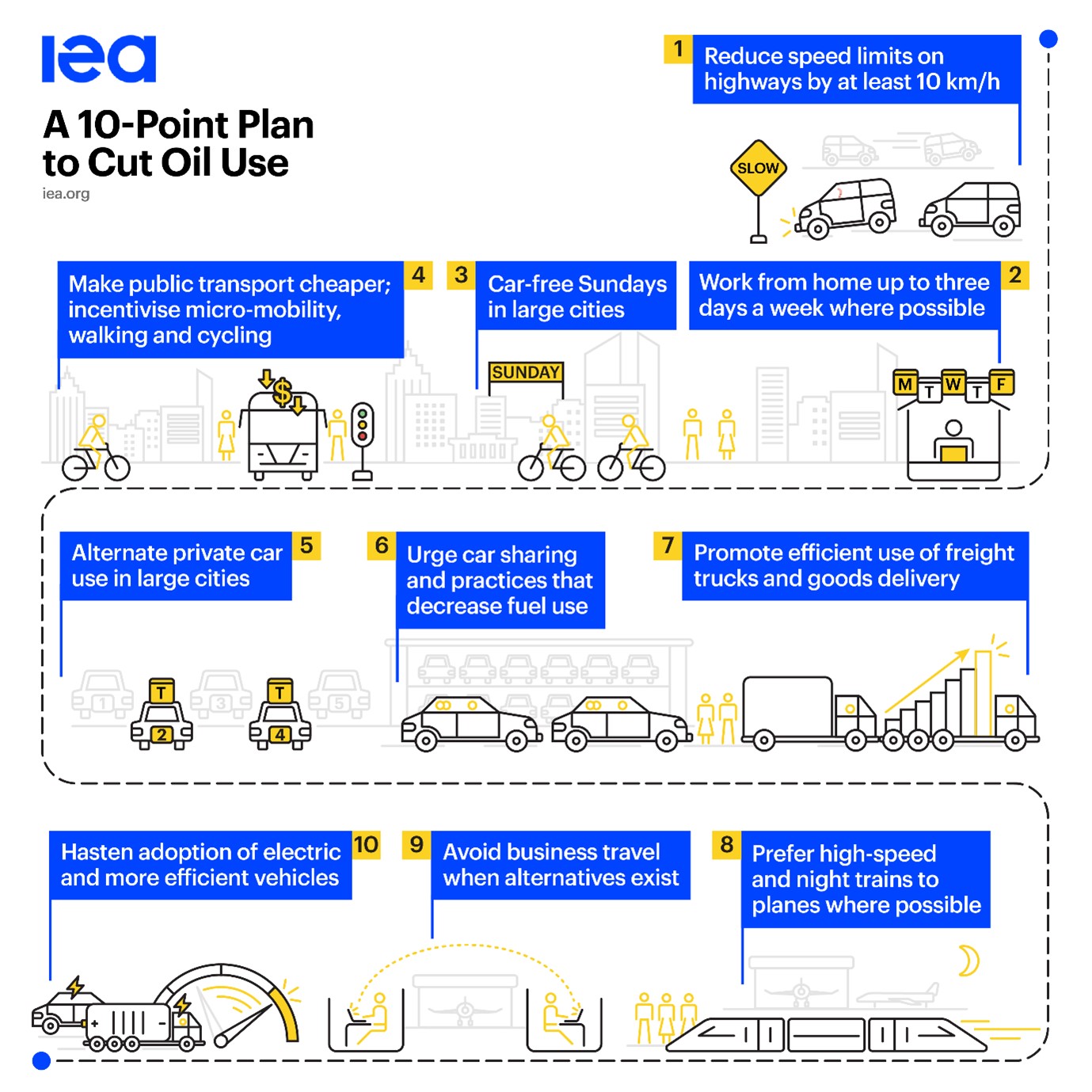 In their 10-point plan, the International Energy Agency did highlight some relatively simple measures which can be adopted to reduce oil usage, particularly from the transport sector. Measures such as reducing speed limits on motorways, continuing to work from home, taking the train or other means of public transport, where possible switching to electric vehicles (EVs), avoiding business travel and promoting efficient usage of haulage fleet may sound obvious but you would be surprised at how many companies still have not trained their fleet staff in efficient driving techniques. Most of these are low cost measures, that can yield significant savings for business.
Just this week, the Sustainable Energy Authority of Ireland (SEAI) published its new strategy called 'Delivering Ireland's Energy Revolution' . This is a call to action for all sections of Irish society to do their part in positioning Ireland to achieve a 51% reduction in Co2 emissions by 2030 and setting us on the pathway to achieve net zero emissions by 2050. This call to action is even more acute because of the energy crisis, which will become more visible as we approach the next 'heating season'. Businesses must act now to reduce their own energy consumption and reliance on fossil oil and gas fuels. And their involvement can be even greater by addressing the bigger challenge.
While we are in crisis mode now, there is an unparalleled opportunity for Irish business to create value in the transition to a net zero carbon society, by moving into new business sectors, developing new technologies, building new supply chains and training and developing a new cohort of workers to service this green economy. Whether this is in the vast untapped potential of offshore renewable energy or supporting the retrofitting of 500,000 homes to BER B2 rating by 2030, Irish businesses need to prepare themselves to take advantage.
As the saying goes, 'never waste a crisis'.