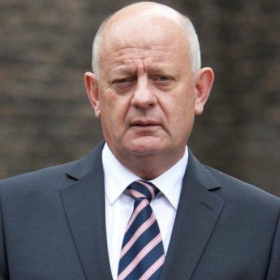 What has been your career highlight to date?
I am fortunate enough to have had a very productive and satisfying career and it is difficult to pick just one career highlight – but I think if I reflect back, it is probably the part that I played in developing and implementing the plan that became known as 'The Element 6 Shannon Sustainability Plan' which prevented the closure and ensured the continuation and ultimate growth of the Element Six – DeBeers operation in Ireland. Being part of the Senior Leadership Team (SLT) at Lakeland that broke the €1bn turnover mark and delivered record profits is also right up there.
What qualities do you think a business leader should have to succeed in business?
Jack Welch inspired a great number of people and I count myself as one of them, and one of my favourite quotes from him is I believe the perfect answer to this question and that is:
'When you were made a leader you weren't given a crown, you were given the responsibility to bring out the best in others.'
So being able to encourage, support and inspire others to be the best they can be is, in my opinion, is pivotal for success as a leader in business or in any other walk of life.
What is the most important lesson, from your personal or business life, that has guided you the most in being a business leader?
My father was a very uncomplicated man who led a very simple and very happy life, but he thought me from a very early age to be brave in everything I did, whether in sport or any other aspect of life and I try to bring that into how I approach my business life and to encourage others to also follow that approach and push the boundaries.
How do you think business leaders can best prepare for the future?
Look to the past and learn from the mistakes we have made. Be open to new learnings and the opinions of others. Follow the science in relation to everything but particularly the environment because if we don't then the future will be grim indeed.
What, in your opinion, makes a great leader?
Again, I think the simplicity of what Jack Welch said about what makes a good leader is an ideal answer to this question, he said; 'Good business leaders create a vision, articulate the vision, passionately own the vision, and relentlessly drive it to completion.' That combined with the urging of my father to; 'always be brave' works for me.
What do you value the most from your IoD membership to date?
As a new member, I am only starting to get to grips with the extensive scope of supports available from the IoD but what I have experienced so far has been amazing.
What do you hope to gain from your membership with the IoD?
As a business leader and a director of subsidiary companies within the Lakeland Group, I am keen to avail of the supports and services of the IoD to further develop my skills and network and, in time, to hopefully be in a position to take up opportunities as a non-executive director in the commercial and not-for-profit sectors.