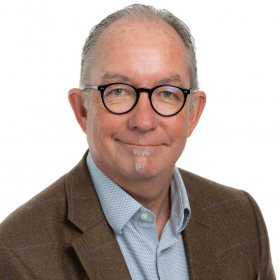 Why did you decide to join the IoD in 2003?
Until 2003 I had mainly learned management by doing. IoD was attractive to me as a way of bringing best practice into my work, initially as an executive director, but also with an eye to future non-executive work.
But the key thing was to help me reach for new roles, to give me the confidence to do that. I've done many different things in my career; IoD membership and an earlier MBA helped me see I could do more than I previously thought possible, that I wasn't constrained by sector or my original discipline. A saying I'm fond of is "if you think you can or you can't, you're probably right".
As IoD Ireland celebrates its 30th Anniversary, do you have any particular memory of the IoD you would like to share?
What strikes me mostly is the experience I had on the Chartered Director programme. Interaction with my study group was very like my previous experience on the UCD Smurfit Executive MBA. It's quite intense, challenging, a wonderful learning experience, great camaraderie and mutual support - and fun a lot of the time!
What is the most important lesson, from your personal or business life, that has guided you the most in being a business leader?
That there are many things your team members can do much better than you. Giving others the space to shine, and to some extent, letting go personally, is something I've had to learn over the years. The more I learned to do it, the better it worked.
Is there someone who has had a major impact on you as a leader? Why and how did this person impact your life?
Former ESB CEO Padraig McManus is someone I've worked with and admired over the years. ESB has had many prominent leaders, but Padraig, I believe, brought a new level of ambition to the business. He was also instrumental in building a management cadre who were able to work across the business in a way that was quite different from the traditional approach, where managers would grow up through their own department or specialism. Personally, he was always a great supporter and someone who, more than once, helped me with opportunities that were very important in my career journey.
What is the one characteristic that you believe every leader should possess?
Decisiveness is essential. Particularly being a catalyst for solid decision making with diverse inputs; but not being afraid to ultimately make the call if needed. And realising that, while decision making is often more uncertain than is fully comfortable, making no decision is also a decision.
I would add something else – to be generous in passing on your experience. I remember way back as a rookie engineer in ESB, a very experienced person gave me a lot of his time when he didn't have to. That happened many more times over the years. As leaders I believe we have a duty to do this, to pass our experience on to the upcoming generation of managers and leaders. I've always tried to make space for that.
As IoD Ireland celebrates its 30th Anniversary, what would you hope for the future of governance and leadership over the next 30 years?
I think business is on a good track at the moment regarding governance and leadership. The value of governance is increasingly being recognised, not just in larger organisations. The key thing for governance is that it doesn't become an industry in itself – that it remains relevant, accessible and focused. Leadership is better understood than ever, there is investment in leadership development, and great leaders are emerging all the time.
What do you particularly value from your IoD membership over the last 20 years?
Of course, the ability to be kept up to speed on what matters for directors. But for me, it always comes back to people. The opportunity to meet and learn from others is really invaluable. That has probably been the greatest value for me over the years.