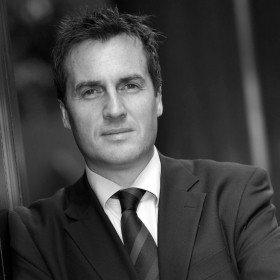 Since joining the IoD, how have you benefitted from your membership?
Prior to COVID-19, the IoD events were not only good opportunities for professional development but great for networking too. I am a huge believer in lifelong learning as a means of keeping relevant. As such, I completed the Chartered Director programme a few years back. I benefitted greatly from the skills and confidence the programme gave me as a director. Furthermore, you also meet great people.
Is there someone who has had a major impact on you as a leader? Why and how did this person impact your life?
I have been lucky enough to have been led by some fantastic people during my career. Each one contributed something different and were important to that stage of my development. Before I started my own business, my last boss was Sean Casey. Sean is currently an independent director on a number of boards in the financial services sector and also a Chartered Director. He imprinted on me the importance of strategy, vision, collaboration and remaining passionate about the company you work for and the customers, employees and stakeholders you serve.
What are the greatest challenges you and your business have faced/are facing due to the COVID-19 crisis?
Unforeseen events such as COVID-19 have potentially significant business implications. The arrival of COVID-19 has created a challenging trading environment for both our customers and ourselves. Understandably, this has placed an acute strain on the ability of companies to take on new change initiatives. The greatest challenge is one of business confidence in the short to medium term, as companies try to manage through the uncertainty, in particular managing where significant portions of the operation are working from home.
How has your business evolved and adapted as a result of the COVID-19 crisis?
Our business plan quickly changed from one of growth to one of containment. Our updated plan coalesced around four key pillars
1. Introduction of cost containment measures
2. Focus on existing customers
3. Generate new business opportunities
4. Build new capabilities in recognition of the changing environment, e.g. the ability to implement a change programme remotely
Has working through the impact of the current crisis on your business made you review your business model? Will it change in the future?
Yes. As staff were working from home, we needed to build a remote implementation capability and expertise. This new capability is essential given the reality where businesses are unlikely (if ever) to fully return to the traditional office environment. However, successful change programmes still rely heavily on building personal relationships, influencing key stakeholders and building coalitions for change. Achieving this was always a challenge but is even more of one while interacting remotely.
Is there one key piece of learning/advice you would give to fellow business leaders on how to deal with the COVID-19 crisis?
Invariably our initial reaction during a crisis is to batten down the hatches. However, COVID-19 is different in so far as it has forced organisations to accelerate the pace of their digital strategy to cater for staff working remotely. A recent survey by Forbes revealed that 75% of Fortune 500 CEOs believe that the COVID-19 crisis will accelerate the pace of technical transformation. That seems right to me.
What is one characteristic that you believe every leader should possess?
The best leaders in my experience are high on both integrity and humility.
What advice would you offer to new or aspiring directors in Ireland?
A formal qualification, like the Diploma in Company Direction (from IoD Ireland), really helps to understand your role, responsibilities and legal duties as a director. Understanding this will give you real confidence to direct your business from a strategic perspective.
(Published August 2020)