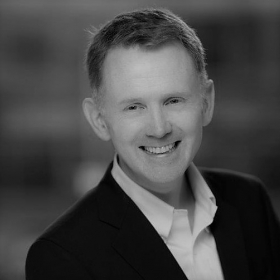 Why did you decide to join the IoD?
To help learn and develop as a director.
What do you particularly value from your IoD membership?
The access to information and networks that membership provides. And the opportunity to complete the Chartered Director Programme a few years ago.
What is the most important lesson, from your personal or business life, that has guided you the most in being a business leader?
Knowing who your customer is and ensuring you provide them with a great and valued experience.
Is there someone who has had a major impact on you as a leader? Why and how did this person impact your life?
I have been fortunate in my career to work for many great leaders. I have learned more about leadership from working with, and observing, these people in action, than from any textbook or training.
What is the one characteristic that you believe every leader should possess?
Humility.
What are the biggest business challenges or/and opportunities that you have seen over your career to date? And how did you help to overcome or/and optimise these?
Managing through the impact of the economic crisis in 2008, I had to resize a business and team at the time. It provided an opportunity to refocus the business and team for future success and within a year we were back to profitable growth.
How has your business evolved and adapted because of the COVID-19 crisis? Do you believe COVID-19 will impact your future business model?
The pandemic has increased the pace at which many businesses are digitally transforming. My team adapted quickly to working from home and we have been successfully growing that team and business over the last 18 months. Hybrid working (some days in the office and some working from home) will become the new approach for us and many others as we exit the pandemic.
How do you think business leaders can best prepare for the future?
Keep abreast of the latest technology developments that may provide opportunities or disruption to their industries and businesses. Hire people with the capacity to adapt, grow and add to your culture.
What advice would you offer to new or aspiring directors in Ireland?
Join the IOD!