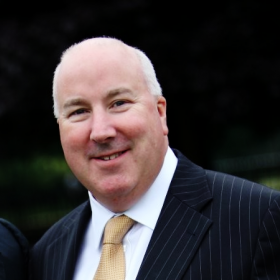 Why did you decide to join the IoD?
I joined the IoD in 2009 when I was a director and Company Secretary at Topaz Energy Limited to enhance my skills as a director in all areas of governance as well as the opportunity to network.
Since joining the IoD, how have you benefitted from your membership?
I completed the Chartered Director programme in 2017/ 18 which has been a huge benefit to me. I have attended some of the one-day specialist courses over the past few years as well as the networking events. Through these I have greatly improved my knowledge and formed some excellent business relationships.
What do you particularly value from your IoD membership?
Achieving the Chartered Director status is of great value to me as well as the excellent opportunities IoD provides to stay up to date with relevant information.
What is the most important business lesson that you have learned in your career to date?
Be decisive and never stop learning. A reality for any leader is that many people need decisions from you, and if you can't make them quickly your organization is going to suffer, coupled with that you need to keep learning as business and society is constantly changing.
Is there someone who has had a major impact on you as a leader? Why and how did this person impact your life?
Yes, as early in my career an excellent HR Director took me under his wing and mentored me. He really opened my eyes and supported my development as a leader, instilling the concept of lifelong learning and many other great skills.
Where are the biggest changes you have seen in business over your career?
There are numerous changes but for me the biggest is digital. We are a society driven by digital technology. Such is its impact that there are countries where citizens don't have running water, but own smartphones. Digital marketing has an incredible influence on people's interactions, work, purchases and life habits.
What is one characteristic that you believe every leader should possess?
It's hard to pick just one as great leaders need to have many good characteristics but for me a key one is "integrity" - the quality of being honest and having strong moral principles.
How do you think business leaders can best prepare for the future?
Business leaders must be open to change and embrace new technologies. They must welcome new experiences and help people to thrive and be committed to lifelong learning and personal development.
What advice would you offer to new or aspiring directors in Ireland?
Join the IoD and take the time to develop and learn the skills required to be director. Always be professional and find a good mentor to support you at times of uncertainty.
(Updated Jan 2022)