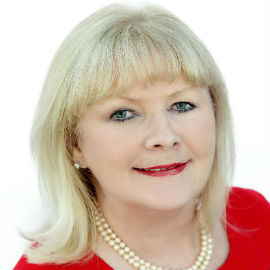 Why did you decide to join the IoD?
At that time, over 20 years ago, I had been appointed as a director to voluntary and State Boards and was interested in learning more about corporate governance, the role of NEDs and how they could add value.
Since joining the IoD, how have you benefitted from your membership?
I have expanded my network in Ireland and internationally, attended many really interesting events, heard great speakers share their wisdom and learnt a lot from member updates. I have also availed of the facilities at IOD in London.
What do you particularly value from your IoD membership?
Since I retired from PwC recently, I have attended many of the briefings in Dublin (morning, lunch time and evening series) and I really value the opportunity to share experience with other directors.
What is the most important business lesson that you have learned in your career to date?
That a desk can be a dangerous place from which to view the world. You need to be out and about with your clients, your team, your internal and external network. You need to invest in relationships.
Is there someone who has had a major impact on you as a leader? Why and how did this person impact your life?
As the first woman to become a PW partner in Ireland, I certainly had some great male sponsors who encouraged me, opened doors for me in business and were my role models. Over time I gathered what I call "my own personal board of directors" (men and women) to whom I go for advice. They have influenced my development and have been fantastic supporters for me in challenging times. Working at PwC with so many young and energetic people encouraged me to be always open to new ideas. Having four children honed a few leadership skills too!
Where are the biggest changes you've seen in business over your career?
Firstly, Ireland's investment in and success as a location for foreign direct investment over the last 30 years has had a huge impact on business, opened so many exciting opportunities for people to work in and from Ireland in world class international organisations, enabled entrepreneurship and brought diversity we could never have dreamed of!
Secondly, when I started work, the marriage bar was in still in place, equal pay only came with our EU membership and paid maternity leave was introduced in 1982, a year before my first child was born.There were very few senior women in business. While there is still a long way to go, I think women have made lots of progress in business and there are many fantastic roles models now at C Suite level. I am also encouraged by the focus that Irish business leaders, men and women, are now actively giving to accelerating gender balance at all levels in their organisations and promoting women in their careers. Leadership teams need to be diverse and reflect their customer and stakeholder base.
What is one characteristic that you believe every leader should possess?
Empathy - there are many stakeholders in the business ecosystem today. Understanding and being able to relate to stakeholders is a first step to being an effective leader. Of course, many more steps are also needed and passion and resilience play a big role.
What advice would you offer to new or aspiring directors in Ireland?
Executives, as part of their development, should consider taking on a non-executive role at an organisation where they could add value and, of course, should take the necessary training.
(Published 2018)