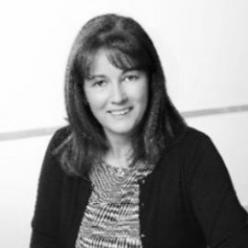 What was your first job?
My first job was with Bank of Ireland, as a systems analyst / programmer. This was way back in 1988, unemployment was very high, and I was truly grateful to secure a position with such a great company. I stayed with the bank for 11 years, and had a wide range of experiences in that time, initially supporting the retail division's IT platform and later, post my MBA, as part of the strategy team for Bank of Ireland Group. I remain, to this day, eternally grateful for all of the opportunities I had with this great company.
What is the best business decision you have ever made?
Without a doubt, my best business decision (and career decision), was to take that brave step to build up a business of my own. Of course, this represented all sorts of challenges, not least the financial insecurity, but it also provided foundational learnings in business that are very difficult to obtain in any other environment.
What is the most valuable professional lesson you have learnt so far?
My most valuable professional lesson was the criticality of getting your customer service right. Perhaps a bit of a cliché, but in my experience, getting under the skin of your customer and what their needs are, not only allows you to serve them better, but also provides those essential opportunities for add-on sales, as well as introductions to your next customer. Word of mouth in any industry is king! Although we often speak about the importance of the customer in business, many companies simply do not live it.
What, in your view, is the biggest challenge facing directors in Ireland today?
When I think about the challenges facing company directors today, I think about the challenge in strategy execution and governance. The formulation of strategy is uniquely the role of the board and its senior management team. In Ireland today, I believe there is no shortage of ideas and of great new products and services. It's also significantly easier today to bring these new products and services to an international market. But as we step from the strategic plan, into driving that plan with pace, there are a variety of hurdles, issues and considerations we need to steer around; e.g. the acquisition and development of talent, organisational design, culture and internal inertia to change, to name but a few.
To truly drive the execution of a strategy, we need to garner the support, energy and drive of the full organisation. Communicating the plan, making it clear the part that every member of staff will play and building support - these are all critical elements to ensure success. And throughout, the board and management need to ensure they have all the right mechanisms in place to sense and measure if the business is moving in the right direction, with the speed needed, so that it can govern over the strategy execution with precision.