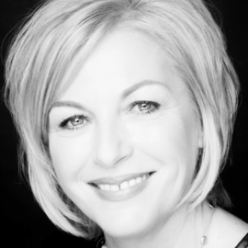 Liz O Donnell is an experienced Chairman Of The Board with a demonstrated history of working in the government administration industry. She is skilled in Public Affairs, Political Communication, Government, Crisis Communications, and Media Relations.
What is your current role?
I am currently Chairperson of the Road Safety Authority, the statutory body with responsibility for coordinating state agencies and local authorities to advance road safety on Irish roads. Established in 2006, the Road Safety Authority aims to save lives and prevent injuries by reducing the number and severity of collisions on the road. I am also a Public Affairs Consultant, advising corporate clients and organisations in their relations with government and state agencies and in strategic media affairs. I am a volunteer Director of the international charity, Chernobyl Children International, and I also write a weekly political column for the Irish Independent.
My earlier career was as a politician. I was Progressive Democrats TD for Dublin South for fifteen years and Minister (1997 -2002). As a Minister in the Department of Foreign Affairs, I was a Government negotiator in the multi-party negotiations leading to the Good Friday Agreement in 1998.
What skills are needed to be an effective chairperson?
I see my role as chairperson as harnessing the talents of my fellow directors, who have been appointed for their sectoral professional talents for the benefit of the Road Safety Authority. I believe the role of the chairperson is to motivate, facilitate discussion and ultimately make decisions within the board's remit.
A challenge for chairpersons of State Bodies in particular, is to put the public interest first, above all other concerns and vested interests. Financial probity, accountability and ethical decision making is the reason I have been appointed as chairperson of a State Board and I take this public duty most seriously.
Generally, the skill in chairing any body, corporate or State, is to have the confidence to reach a decision and stand over it. Too many people equivocate and fear taking responsibility for a decision. Oversight of the competence of the executive team is a constant. Expecting the best and building trusting relations with the CEO is essential.
How to encourage more women in politics
Gender quotas have finally made the difference in the numbers of women on the ticket seeking election. For too long, advancement of women in politics was moving at a snail's pace. For example when I entered politics in 1992 there were 20 women elected to Dail Eireann. When I left in 2007 there were 27. Thanks to the quotas now imposed on political parties, there are 156 women contesting the 2016 General Election and I expect this will result in a significant increase in female TDs. Our democracy is unfinished until we have a more representative parliament and government.
What are your main influences?
Having spent most of my career in public service, I have a commitment to a just society and good governance. Probity in public life was always important as is speaking my mind to highlight injustice and maladministration, particularly in the areas of health justice and international affairs.
I remain very interested and motivated by Ireland's prosperity and development as a small nation on the periphery of Europe. Ireland has a significant footprint in international affairs, development, human rights and peacekeeping. The more recent economic recovery of Ireland has been inspirational to observe, following an unprecedented economic and financial collapse. I am hugely proud of the success and growth of Irish business, particularly in the agri food and drink sectors and in Ireland's ongoing attractiveness as a destination for inward investment in high quality employment. Our educated workforce is our greatest achievement.
I have an abiding interest in Anglo Irish and US Ireland relations and our wider economic outreach to the wider world, having served as a Minister in the Department of Foreign Affairs, which gave me insights into our diplomatic engagement with the United States and the United Nations. I believe the political and diplomatic skills acquired over my career are useful and relevant also in the corporate world.
How would you describe your leadership style?
I am good tempered, rational and not easily rattled. My leadership style would be collaborative in reaching consensus as much as possible. However, I have little tolerance for fence sitters and will encourage people to converge on a decision or policy approach and stand over it thereafter. I enjoy embracing new opportunities in a positive way.