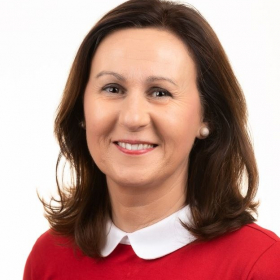 What has been your career highlight to date?
As an experienced Non-Executive Director and lecturer, the combination allows me to pass on valuable real time knowledge and experience to the future generation of business leaders. Helping others to develop, succeed and prepare for future roles is extremely rewarding.
The biggest change I have seen in business over my career is digital. I am fortunate to be involved in a company like MCL Insurance Services (Ireland) Ltd which is driven by digital technology. MCL Insurance Services (Ireland) Ltd delivers exquisite user experiences that go beyond the traditional boundaries during this digital age. To witness and be part of this transformation, innovation and flexibility has been inspiring.
What qualities do you think a business leader should have to succeed in business?
Be decisive, fair, listen, learn and share. Pass on enthusiasm to others, supporting a positive work environment, motivating others to give their all. Be loyal and act with integrity.
What is the most important lesson, from your personal or business life, that has guided you the most in being a business leader?
To bring out the best in people you need to enjoy what you do, try to be the best you can be, be passionate about it and inspire others, give them the space, guidance and encouragement to thrive. Treat others as you would like to be treated.
How do you think business leaders can best prepare for the future?
Focus on the next challenge and opportunity. Understand why sustainability is good for business, and how important good leadership is in achieving change. Continue to learn and embrace change. Lead in a way that benefits societies and the environment and create long-term value. Leadership will be more important than ever in creating and applying high social and environmental standards in private sector investments and in supporting business in areas of sustainability.
What, in your opinion, makes a great leader?
A great leader communicates vision with enthusiasm and is proactive. A great leader understands the need to continue learning and embraces change.
What do you value the most from your IoD membership to date?
The regular updates on key business issues and the ability to catch up on missed events. The network of a diverse group of individuals from all sectors.
What do you hope to gain from your membership with the IoD?
Update my skills and knowledge on key legislative, tax, technology, sustainability and other areas, thereby adding value to my current roles. Gain access to forward-thinking leaders and learn from others.