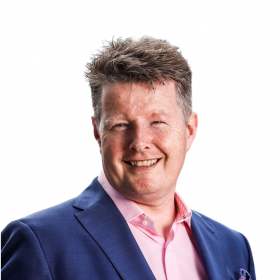 What has been your career highlight to date?
I moved to London in 1999 to immerse myself in digital marketing, which was in its infancy. I returned to Dublin seven years later to establish the digital practice within Core, Ireland's largest advertising group. Going out on my own to establish Ignite Media Consulting was another career highlight. In particular, I relish the opportunities to offer independent advisory services to corporate and public sector clients on their media investments and agency relationships. In particular, when that advice results in significant savings for clients or fundamental changes in the nature of the relationship with agencies there is a real sense of fulfilment.
What qualities do you think a business leader should have to succeed in business?
Integrity and honesty are fundamental to trusted business relationships. Empathy and emotional intelligence are perquisites for leaders to manage talent. The best business leaders, in my view, are inquisitive and open minded, spending time to take on board new perspectives and are always willing to learn.
What is the most important lesson, from your personal or business life, that has guided you the most in being a business leader?
Trust your instincts and back yourself. To date, all of my best decisions in business and in life have been made based on my intuition.
How do you think business leaders can best prepare for the future?
Digital technologies are fundamentally changing the way we do business and companies that are embracing them do so by prioritising creativity, speed and accountability. Older business models are no longer fit for purpose. They are mechanistic by design and are marked by uniformity, bureaucracy, and control.
Future-ready companies will be clear on their purpose. They will know how they create value, why they're unique and they will create strong and distinct cultures that help attract and retain the best people.
What, in your opinion, makes a great leader?
Jeff Bezos is widely recognised as a transformational leader — someone who motivates and inspires team members to achieve more than they thought possible. He has succeeded in operating across many different sectors and spotting opportunities that the incumbents missed. In my mind, great business leaders inspire those around them to buy into the vision of an organisation and own it
What do you value the most from your IoD membership to date?
IoD offers a fresh perspective on broader business challenges and opportunities outside my core area of business. Besides the supports and materials, the IoD networking events facilitate opportunities to meet other directors in Ireland whom I wouldn't normally be fortunate enough to engage with day to day.
What do you hope to gain from your membership with the IoD?
More opportunities to meet fellow IoD members and have access to business leaders driving change and setting the business agenda here in Ireland.