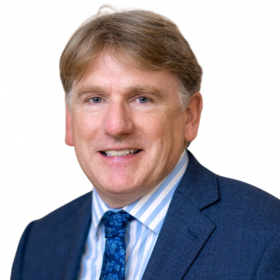 What has been your career highlight to date?
There have been many. I have been involved in leading large scale humanitarian life-saving interventions in sudden-onset emergencies and regions of conflict. I have worked through local partners with communities in low- and middle-income countries as they build their lives and challenge the structures that keep them locked in poverty. I have had the honour of representing this work in international fora at the United Nations, European Union, OECD, as well as here in Ireland.
I take particular pride in the work I have been part of to drive gender equality and diversity. In my business experience, I have led and managed a range of companies, and thoroughly enjoyed building new products and markets. I was fortunate to have been involved in merger and acquisition activity as well as exciting start up businesses.
What qualities do you think a business leader should have to succeed in business?
Vision – the ability to imagine future possibilities beyond current realities and inspire others on that journey.
Passion for the mission of the organisation.
Resilience – strength to relentlessly push through challenges and obstacles.
Humility – appreciation of one's own shortcomings, and willingness to openly own mistakes and learning moments.
Ability to recruit, nurture and retain talent recognising that often it is best to 'get out of the way' of talented staff and teammates.
Communication – ability to communicate complex concepts to a wider range of internal and external audiences.
What is the most important lesson, from your personal or business life, that has guided you the most in being a business leader?
You will never have all the answers, and those around you don't expect this of you either. Be honest, sincere and seek assistance and guidance when you need it. Never give up!
How do you think business leaders can best prepare for the future?
Build agility into your business model and be constantly open to new opportunities that may arise. Nurture young talent that challenges the way you see the world and have a balance of youth and diverse experience at your disposal.
What do you value the most from your IoD membership to date?
I am a new member so look forward to plenty of networking opportunities. As a member of the latest cohort of the Chartered Director Programme, I look forward to learning the theory behind the practice, as well as benefiting from the diverse experience of colleagues and the team at IoD.
What do you hope to gain from your membership with the IoD?
Complete the Chartered Director Programme! Strengthen my Corporate Governance expertise. Consider independent non-executive director opportunities.