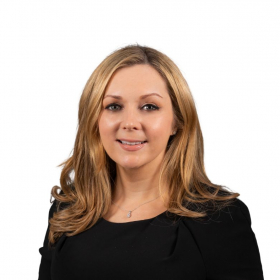 Why did you decide to join the IoD in 2003?
Now in my third Non Executive Director (NED) role, staying informed on best practices on Boards and company matters is very important to me. Marketing and business development have been the main focus of my career across various sectors, and I enjoy connecting with leaders from diverse backgrounds from within the IoD membership.
What do you particularly value from your IoD membership?
Ultimately, it's about adding more value to the Boards, business owners, and companies I work with and to build connections. Many issues facing Board and Directors apply unilaterally and being a member of the IoD helps me to stay abreast of updates and valuable perspectives from subject matter experts. I really value the important relationships that I'm pleased to say have grown from meeting people at the live events and how we've been able to help each other out over the years. I intend to join additional Boards and I expect my IoD membership to remain an important factor.
What is the most important lesson, from your personal or business life, that has guided you the most in being a business leader?
It's a much easier journey when everyone knows where they're going and is clear on what they need to do. From the perspective of growing and developing businesses, it's crucial to take the time to create a broad strategy and a detailed plan that is likely to deliver the growth we want to see. Even (and sometimes especially) when things are very busy, it's critical to regularly check in to make sure the plan is being implemented, that it's having the desired effect or if it needs to be tweaked. Communicating the vision clearly to everyone who can help is criticially important to success.
Is there someone who has had a major impact on you as a leader? Why and how did this person impact your life?
My Dad, Martin Chamberlaine, was the very bright, unique, and charismatic leader of our family business; a marketing consultancy. C-suite execs in large corporations looked to him for advice on marketing, direction, strategy, and even personal challenges. He was able to see problems differently, and solutions where others mightn't. His ideas often seemed radical to others but also...sometimes were hiding in plain sight. He taught us to challenge our thinking, our perspectives and to acknowledge our 'bow wave.' He was referring here to the tidal effect of a ship coming into harbour and likening that to the affect we have on others (and ourselves), even without intention or meaning.
What is the one characteristic that you believe every leader should possess?
Leaders who can articulate their vision and strategies clearly, delegate effectively, and clearly communicate expectations can really ispire and motivate their teams to acheive their best. Agility, resilience, self-awareness, and integrity are also naturally very important.
What are the biggest challenges or/and opportunities that you have seen over your career to date? And how did you help to overcome or/and optimise these?
Every business leader had to abandon the glossy plans we may have had around March 2020 and figure out what we'd do instead. Marketers had to get very creative about how to reach customers impactfully through digital channels. We had to rethink stakeholder and customer needs in what had instantly become a very different marketplace and how to stay close and deliver on new customer needs in new ways. The big lessons for me around that time were to be agile, be supportive, and listen closely to what's needed.
How do you think business leaders can best prepare for the future?
My best advice would be to listen closely to customers and place their needs at the centre of the business strategy; stay in line with plans but be quick to adapt; make sure teams are on board and empowered; foster a culture of innovation and embrace technology. We don't yet know how AI will impact our sectors, companies, roles, services, products, or customers but it's a truly fascinating time to be alive. Staying competitive will mean leveraging AI developments while also being clear on the distinct and incremental value we humans add.
What advice would you offer to new or aspiring directors in Ireland?
Continuous learning to build subject deep matter expertise and, indeed, a breadth of knowledge about broader matters impacting companies, perhaps within particular target sectors, is critical. Learning about corporate governance, group dynamics, and communicating effectively is very valuable. Building a business network is an important investment for life.