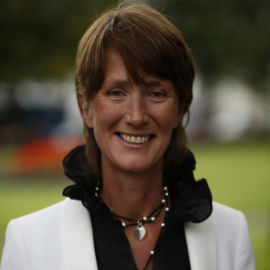 As CEO of The Butler's Pantry the business became a leading and award winning brand with 10 shops in the greater Dublin area. My board experience includes Retail Excellence Ireland, Bord Bia Brand Forum, The British Irish Chamber of Commerce. I am a Business Mentor with Enterprise Ireland and UCD.
What has been your career highlight to date?
My dream was to have The Butler's Pantry trading in 10 shops and this we achieved when we opened shop no 10 in Castleknock in the midst of the recession in 2012.
What qualities do you need to succeed in business?
'Winners see the prize' so real clarity on the end goal amongst all the team. The ability to embrace change and thus lead the culture of continuous improvement and thirst for innovation. Dogged determination to get through the tough times. Last but by no means least a sense of fun.
Who or what are your main influences?
Both my parents were entrepreneurs and broke the mould in their fields.
I love to watch great musical conductors as they build and layer a great sound with their musicians and instruments. They are great leaders in their own right.
What is the most challenging part of your role?
As CEO of The Butler's Pantry the biggest challenge was balancing the time and investment required in growing the business whilst ensuring excellence in the day to day was also being delivered.
What, in your view, is the biggest challenge facing directors in Ireland today?
Aside from the turbulent world economy I think culture. Boards will have the challenge of defining culture and leading from the top as well as the deployment of the fitting culture throughout an organisation.
What, in your opinion, makes a great leader?
Vision and the sharing of that vision. I also see humility in great leaders – firmly marking the wins and then focusing immediately on the next challenge/campaign ahead.
What do you hope to gain from your membership with the IoD?
Continued learning, new board opportunities, new challenges. I am excited!
(Published October 2018)