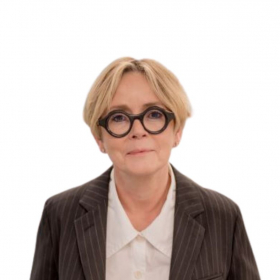 Why did you decide to join the IoD?
Part of my corporate finance role required me to be a director of several subsidiaries within the Group of the public company. Having completed some legal and governance studies, I was aware of the legal responsibilities of holding a directorship and personal implications, so I decided I had better learn more about it!
What do you particularly value from your IoD membership?
Having access to compliance resources and regular updates and insights on upcoming issues/opportunities facing businesses is always helpful. I completed the Institute of Directors Chartered Director Programme, where I had the opportunity to meet and learn from a great cohort, many of whom I am still in contact with today.
What is the most important lesson, from your personal or business life, that has guided you the most in being a business leader?
It is difficult to pin down just one lesson, though I think learning and being curious are essential tools for anyone. I like the phrase 'every day is a school day'; there is always room for improvement and understanding. However, the ability to listen meaningfully and to really hear what is being said is always a challenge - all too often we rush in with answers though we can have more impact on an outcome if we listen more attentively.
Is there someone who has had a major impact on you as a leader? Why and how did this person impact your life?
Throughout my career I have had the opportunity to work with some incredible business leaders, managers and colleagues who have been generous and patient enough to share their experiences and to help me along the way. Paying attention to how they get things done, how they empower and treat others, their communication skills and ability to stay grounded, have been very inspirational. Getting feedback is particularly important, even if it is not necessarily what we want to hear! From a personal perspective, my husband Jonathan has always been supportive of my career, and especially patient with the reporting cycles of being an accountant!
What is the one characteristic that you believe every leader should have?
Be authentic, be accountable. 'Be yourself, everyone else is already taken' – to quote Oscar Wilde.
What are the biggest business challenges or/and opportunities that you have seen over your career to date? And how did you help to overcome or/and optimise these?
Change is always difficult to deal with, no matter whether it is big or small. However, it gives us the opportunity to stretch ourselves and grow. Throughout my career, I have experienced global economy downturns, upturns, management buy outs, mergers, and acquisitions. All have affected my career is someway including redundancy, uncertainty, new opportunities, career expansion, and the prospect of promotion, but each time there have been challenges there has also been the opportunity to gain experience and develop from.
How do you think business leaders can best prepare for the future?
Look ahead and understand the challenges, not only what is affecting our business today and locally but what is affecting it from a global perspective. We are a global economy, we need to consider beyond the here and now, the impact, both positive and negative that we are having on the environment and our communities.
What advice would you offer to new or aspiring directors in Ireland?
Understand the responsibility of being a director, consider what you can bring to an organisation and what you can learn from it. It is a strategic and impactful role, and one where the best interests of the organisation, investors, stakeholders, and employees need to be put first.