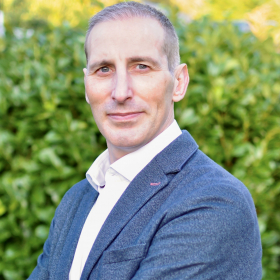 Why did you decide to join the IoD?
The Institute of Directors is one of foremost organisations in Ireland for senior executives, providing great support for leaders from all backgrounds.
What do you particularly value from your IoD membership?
There are three different aspects of the IoD membership which I particularly value:
(1) Continued Development – I always appreciate industry and professional updates for directors, including concise updates on key legislative, tax and other industry relevant changes. The courses run by the IoD are also extremely attractive and relevant.
(2) Information Sessions – the morning and evening information sessions are excellent vehicles to update knowledge on specific and relevant topics as well as also providing an excellent opportunity to meet new people.
(3) Business Lounge Access – back in the day when we were all flying regularly and when I had time before a flight, I always enjoyed 'catching my thoughts' in the business lounge at Dublin Airport (although my wife doesn't see the funny side when I joke about 'catching' her and the kids at the boarding gate).
What is the most important lesson, from your personal or business life, that has guided you the most in being a business leader?
First and foremost, my advice would always be to follow a career path that excites you and makes you happy. If you are not passionate about something, then it will always be a challenge to bring the right level of commitment and energy (that is something that I focus on when coaching… living in line with your values).
There is also no substitute for having a strong work ethic and ambition to learn and develop as a leader. It is always important to challenge yourself to develop but you should also be confident in the abilities you currently have (unfortunately imposter syndrome is a very real thing for executives at various points in their careers). I love Malcolm Gladwell's book, Blink, which teaches you to trust your intuition that has evolved through experience and acquired expertise.
Is there someone who has had a major impact on you as a leader? Why and how did this person impact your life?
I have been fortunate to experience numerous CEOs over the years with different qualities that I have certainly learned from. I also developed significantly from working under Carol Grennan, a former CFO at Virgin Media for nearly a decade. I learnt so much from the Liberty Global Group CEO, Mike Fries, who I witnessed first-hand demonstrating real personal empathy as a leader away from his excellent and charismatic persona in the public spotlight (examples like that really do bring loyalty!).
Like most people, my biggest influence was my parents. My father had an incredible work ethic, as well as unquestionable levels of integrity, loyalty and, indeed, sense of fun. The only challenge though is that my relationship with my Dad probably taught me to be too respectful of authority and seniority as it took me a while to get comfortable challenging senior leaders when appropriate.
What is the one characteristic that you believe every leader should possess?
The more I reflect on my career and continue to learn from other leaders, the more I believe that authentic leadership is key to being a successful leader. True leadership is being true to yourself as an individual and leading your team and company by example whilst exhibiting honesty, transparency and, sometimes, even vulnerability (you don't always have to have all the answers, but you need to be able to ask the right questions!).
People are very perceptive and are very quick to see if a leader's agenda and actions do not match the principles and values that they are communicating to their teams. The best leaders that I have worked for haven't necessarily been the easiest to work for, but they have been authentic, genuine and consistent in their approach, which has earned them the trust and respect of their teams.
What are the biggest business challenges or/and opportunities that you have seen over your career to date? And how did you help to overcome or/and optimise these?
Business leaders face considerable challenges throughout their career, and I have been no different. From the challenges of overcoming dyslexia to overcoming cancer, I have had a number of challenges, but with every challenge comes an opportunity to learn and grow. My advice to my team was always to be as prepared as possible for any challenge and opportunity, and seize opportunities when they presented themselves (timing is so important). For me, my biggest opportunity is probably my current one of pursuing a career that is highly rewarding and matches my capabilities with my passion. Experiencing the reward of helping executives and business to overcome obstacles that challenge them in their day to day lives has been really fulfilling.
How has your business evolved and adapted because of the COVID-19 crisis? Do you believe COVID-19 will impact your future business model?
As I have grown my business during the pandemic, I have been surprised at how much the coaching and engagement programmes have been in demand. Whilst business advisory services continue to be a core part of the business, there has been a considerable demand for team masterclasses as companies work to maintain the engagement, motivation, and wellbeing of their staff during challenging circumstances.
Many companies are still working on what the future model looks like in seeking to capture the right blend and associated benefits from a hybrid of office and remote working.
How do you think business leaders can best prepare for the future?
The key is to build your mental and physical health whilst continuing to develop your skillset and your support network. It is extremely important that leaders have strong support networks which they can confide in… be it personal friends, business acquaintances, peers, organisations (like the IoD), mentors, sponsors, business advisors and executive coaches who can provide support, guidance and encourage adaption when required.
There is a fascinating study, Harvard Study of Adult Development, which has clearly demonstrated the importance of strong relationships to long-term happiness and health (there is a great TED talk by Robert Waldinger on this).
What advice would you offer to new or aspiring directors in Ireland?
One of the key management 'buzz words' in recent years has been "resilience". In this technology driven world, the demands on business leaders continue to increase whilst the demands in their personal lives can be equally hectic. It is crucial that modern leaders learn how to protect their mental and physical health by learning to organise themselves, including setting (and communicating) boundaries over what they are prepared to accept.
I always remind leaders that everything time they say "yes" to something, they are saying "no" to something else (which can often be personal time and space). So, it's important for aspiring directors not to make themselves ineffective by saying "yes" to everything.
(Published on 8th July 2021)