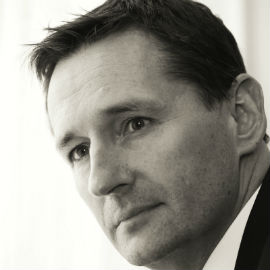 What has been your career highlight to date?
After a huge team effort over three years we returned RSA Insurance Ireland to profit in 2017 and 2018– a tremendous achievement given how steep the challenge was. Also delighted with the team we built which should ensure ongoing success –the insurance industry is driven by data analytics and actuarial science, but we're still people doing business with people and personal relationships play a vital role in business success.
What qualities do you need to succeed in business?
Honesty, integrity, intuition and especially resilience.
Who or what are your main influences?
I have learnt a lot from over the years from many mentors, too many to mention, especially in Aer Lingus. The ones that resonate are the ones who encouraged curiosity and a 'why would we not do it' approach to solving problems.
What is the most challenging part of your role?
We're starting something new in bonkers.ie for insurance, so it'll be getting the balance right between being fully committed to work and business, and fully committed to home and family also.
What, in your view, is the biggest challenge facing directors in Ireland today?
Everyone knows about compliance, regulation, and directors' obligations under company law, but ensuring as a director that you're getting the right level of visibility into this is critical. Board packs are getting ever-longer, so being able to filter down to the key questions that determine company health and success is vital. Also, having been in the industry since 2002, it's fair to say financial services still has some way to go in improving diversity & inclusion, and directors must play a key role in changing this.
What, in your opinion, makes a great leader?
Honesty, integrity, intuition and resilience. Courage and vision. Spending more time listening than talking is also useful!
What do you hope to gain from your membership with the IoD?
I'm excited to continue my own personal development as a director through the IoD, and have enjoyed building my networks further. Having access to the resources of the Institute is a plus. My advice to new members is to attend as many events as you can – you never know who you'll meet!
(Published 2018)