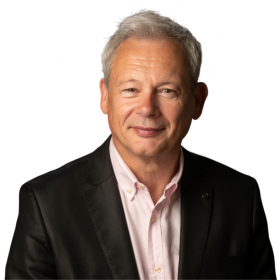 Why did you decide to join the IoD?
Membership was suggested to me many years ago by a client and I took the advice to join. Being an active member means that I have the opportunity to network with other members and continually learn/keep up to date with best practice. I am currently completing the Chartered Director programme, which I am finding extremely practical - with outputs one can use right away.
What do you particularly value from your IoD membership?
The opportunity to meet other members and attend events. The Institute also holds excellent bite size short courses which are useful, as well as the flagship Chartered Director programme. I think this programme is a great practical overlay to traditional academic learning.
What is the most important lesson, from your personal or business life, that has guided you the most in being a business leader?
That if you have passion and drive you can succeed, and that to a large extent you make your own luck. Take time to listen, take good advice, then be decisive. You might not be able to please everyone all of the time, but that's ok sometimes!
Is there someone who has had a major impact on you as a leader? Why and how did this person impact your life?
I have been fortunate to work with some very talented colleagues and leaders over the years, and I have tried to learn a little from them all. All had the capacity to be both measured and passionate in their approach. Risk was encouraged and failure accepted… once the right processes had been followed. This tended to free colleagues to innovate and develop.
What is the one characteristic that you believe every leader should possess?
I would say: integrity.
What are the biggest business challenges or/and opportunities that you have seen over your career to date? And how did you help to overcome or/and optimise these?
Many challenges, as one would expect. I firmly believe in lifelong learning and that one's future is in one's own hands. A leader needs to constantly evolve and stay relevant. Approaches to leadership have changed dramatically as has the power structure within many organisations, it's an exciting time to be living and working, with lots of new challenges. It can be a challenge to keep up to date, and the IoD can be a great source of assistance here.
How has your business evolved and adapted because of the COVID-19 crisis? Do you believe COVID-19 will impact your future business model?
COVID-19 had a considerable impact on many of my client organisations and, therefore, on my business also. Much of my work is currently in the healthcare area, so the crisis meant that clients were under extreme pressure from many perspectives. The challenge was frequently to find new agile ways of working and regularly revisit strategy. It is exciting to see what can be achieved, when "backs are to the wall", by well-led and motivated teams working together. In short, adversity has sometimes been a spur to innovation.
How do you think business leaders can best prepare for the future?
Stay up to date, embrace lifelong learning, IoD short courses and the Chartered Director Programme are all vital in my view. Work on emotional intelligence (EQ) and stay curious. Welcome new challenges and don't be afraid to say you don't understand something!
What advice would you offer to new or aspiring directors in Ireland?
It's a serious undertaking that can be highly rewarding and frequently challenging. As well as being an industry expert, make sure you join the IoD and be an active member, attend events, short courses and consider the Chartered Director programme. When on a board, aim to get committee experience, too.