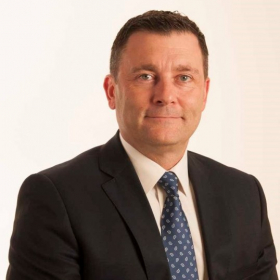 Why did you decide to join the IoD?
As a director of a distribution company within the home improvement products sector and while in the midst of the recession, I decided to join the IoD. I felt it was important to network outside of the building supply sphere to meet with other business directors, as well as to gather market information to help navigate through the difficulties and challenges at that time.
Since joining the IoD, how have you benefitted from your membership?
I have benefitted immensely by routinely attending the breakfast and evening briefings. I have also benefitted by developing my skills through IoD training days, particularly on topics such as leadership and strategy.
What do you particularly value from your IoD membership?
Meeting a diversity of different business leaders from all sectors, networking, and attending many of the events.
What is the most important business lesson that you have learned in your career to date?
Not to be too hasty in decision making, sometimes it's better to sleep on it and decide tomorrow.
Is there someone who has had a major impact on you as a leader? Why and how did this person impact your life?
My father was also a business owner, although he passed at a young age, he taught me the importance of taking care of customers, ''Say what you do'' and ''Do what you say''. He also taught me to always treat people with respect, no matter what position they held in the company. Where are the biggest changes you have seen in business over your career? Digital transformation, and the challenges it brings for retailers and suppliers to the retail sector. It is hugely important to embrace these changes and recognise the future customer. The Now Generation.
What is one characteristic that you believe every leader should possess?
Honesty. When the bumps on the road reveal themselves, it is better to be transparent with your team, this way they will rally behind you and, in most cases, find a solution to weather the storm.
How do you think business leaders can best prepare for the future?
As the world and, in particular, business moves at a much faster pace, continuous learning and personal development is a necessity for any business leader to excel, always be striving to make improvements and or adjustments in your business model.
What advice would you offer to new or aspiring directors in Ireland?
To always be open to networking and to connect with a business mentor to obtain a different perspective on your business strategy. Don't be afraid of failure.