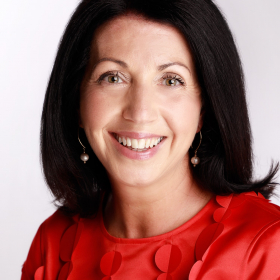 What has been your career highlight to date?
Earlier this year I was awarded the highest honour of our company, by being recognised as a Carlson Fellow for living the Carlson Credo and CWT values. This was in recognition, in particular, for my drive in always creating the best environment for my team to help them thrive and to set them up for success. This drive comes from recognising that change is constant, we must embrace it with agility and smart thinking so we can make it our opportunity. Every day brings the prospect to learn and apply something new. This is what challenges us to grow, to have purpose and passion in everything we do.
What qualities do you think a business leader should have to succeed in business?
I really admire and have always strived to show the qualities of Passion, Determination and Resilience. Passion for our people and our business – optimising employee engagement, encouraging and supporting people to strive for success through achieving clear goals. Putting our customer and people at the heart of everything while never losing sight of our business objectives. Determination to succeed drives continuous improvement with attention to detail and an energetic, action-oriented approach focused on execution, metrics and accountability in our business. Never being afraid of having to make tough decisions when I know it is the right thing to do for our business. Resilience in being adaptable and open to change. Seeing these changes as opportunities to grow and to understand that these changes and the ability to deal with them positively, are what drives a dynamic, forward thinking successful business.
What is the most important lesson, from your personal or business life, that has guided you the most in being a business leader?
The most important lesson I have learnt is that when dealing with a challenge, how crucial it is to ensure you view it from every angle. By putting yourself in the other person's shoes, so to speak, it makes it easier to see where the issues may lie and to agree a way forward together, one that creates the best possible outcome, while leaving no one behind. Communication is key. My experience has shown me that, when we get unstuck, it's usually as a result of miscommunication or a lack of understanding of what we're trying to achieve. Being open and transparent, so everyone knows what is expected and how their role will help deliver the result, is absolutely critical.
How do you think business leaders can best prepare for the future?
There is no question that 2020 has been an incredibly challenging year all round. My belief is that, with great leadership, anything is possible. Now is the time to regroup our efforts to ensure we remain focused on the constant changing needs of our business and to adapt positively to these changes. But it is also so important and vital to maintain a longer-term perspective when developing these plans, while not losing sight of short-term initiatives to keep our business thriving in these challenging times but also setting us up for success into the future. Anticipate needs and utilize resources effectively to optimise progress on business goals is key.
What do you hope to gain from your membership with the IoD?
As a new member of the IoD, I am looking forward to completing the Chartered Director Programme during 2021 and the opportunity to forge new connections with fellow members.
(Published on 1st December 2020)