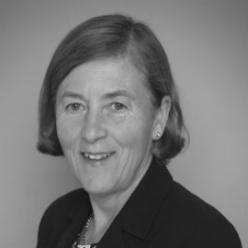 Why did you decide to join the IoD?
I was introduced to the IoD by an existing member when I was Head of Corporate Banking with Rabobank. I was interested in both the support & resources for professional development and the networking opportunities.
Since joining the IoD, how have you benefitted from your membership?
Over the years I have continued to enjoy the benefits that attracted me to join. I completed the Chartered Director Programme and continue to value the ongoing professional opportunities offered by the IoD. Peer to peer networking has also allowed me meet a diverse range of fellow professionals.
What do you particularly value from your IoD membership?
As I have travelled my own personal business and leadership journey, I have been able to tailor the services and facilities offered by the IoD to my particular requirements at each stage.
What are the most important business lessons that you have learned in your career to date?
A couple of stand outs for me - Having courage and resilience, being prepared to take risks and making hard decisions. Not being afraid to make mistakes and learning and developing from these. People are the most important thing. Finally, it's not just about what you achieve but how you achieve it.
Where are the biggest changes you've seen in business over your career?
Technology has fundamentally changed the way business operates. The pace of change has accelerated as a result of which the ability to respond and adapt is vital.
What is one characteristic that you believe every leader should possess?
Being a good listener and an ability to empathise with people.
How do you think business leaders can best prepare for the future?
Be a lifelong learner with an open mind and be prepared to change and adapt. Leaders do not need to be experts on everything but need to collaborate with people who can supplement their knowledge and skills. Never stop asking yourself, 'what can I do better?'.
What advice would you offer to new or aspiring directors in Ireland?
Seek out and learn from feedback and be true to yourself.