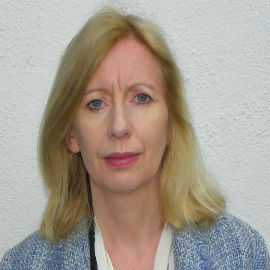 In respect of your career to date, what are you most proud of?
I am fortunate to have many proud memories but I am particularly proud of the turnaround in Goal's situation. Its survival and effectiveness is critical to the lives of millions of people every year. I am very proud of supporting all of Goal's team around the world, which often works in difficult situations but who persevere because of their commitment to improving the lives of the people in the communities they serve.
What do you believe are the most pressing challenges that business leaders face today? And why?
Global political instability is a challenge for Governments', individuals' and businesses. We have grown accustomed to stability around trade agreements and strong international partnerships/relationships, which have helped to boost business, development and standards of living. Current threats to these long-standing arrangements are generally destabilising, impeding growth and disrupting effective planning. Brexit is a clear example that we are all acutely aware of in terms of its effects on Ireland and indeed the EU project. Our ability to plan and act effectively in such an environment is being put to the test.
What were the key benefits to you of undertaking the IoD's Chartered Director Programme?
I have developed a deep understanding of how boards should operate -not just from a legal perspective but most importantly from an ethical perspective. The emphasis on ethical behaviours and the importance of the board's role in creating the right culture was very valuable.
What advice would you offer to new or aspiring directors in Ireland?
It's critical to understand your duties and maintain your independence in carrying out those duties.
What do you believe are the traits that are most lacking among business leaders today?
I think it is hard for leaders to be as strategic as they need to be, as often there are short term pressures crowding out more strategic considerations. I wonder sometimes if we can be courageous enough in our decision making in an environment where we are less clear about our strategic intent.
Where are the biggest changes you've seen in business over your career?
The impact of technological progress has been amazing in both telecommunications and data analytics. The impact of social media has certainly changed how businesses operate. I think it's important to remember that technology is a double-edged sword and we must be constantly vigilant to get the best from it.
What, in your opinion, makes a great leader?
In my experience great leaders are optimistic, energetic and are comfortable communicators with highly developed listening skills. Lastly, I think I'd pick out resilience as a special gift of great leaders – no matter how hard things get, the leaders must keep going and bring their people with them.
(Published August 2018)