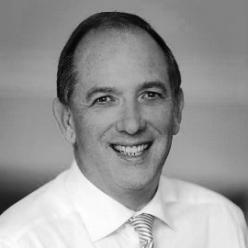 About you and what you do
I've been Managing Director of Wilson Hartnell since the beginning of 2008. Founded in 1972 and part of the Ogilvy Group in Ireland, Wilson Hartnell is Ireland's
largest public relations agency employing almost 60 communications professionals. We have unrivalled access to the best international communications practice as part of the global Ogilvy Public Relations network, where I am a member of the OPR EMEA leadership team.
What has been your career highlight to date?
Taking over as MD of Wilson Hartnell just as the global recession was about to hit Ireland! While our competitors dived for cover, we took risks, invested in new people and practices and embraced social media while at the same time delivering award-winning work for our clients. The company hasn't looked back since.
What has been your biggest lesson in business?
I know it's a cliché, but change is inevitable in modern business. Have a positive attitude towards it and embrace it while holding on to the existing strengths and skillsets you've already developed over the years. On a personal level, I greatly enjoy Lucy Kellaway's Monday column in the Financial Times, which contains some superb nuggets of wisdom about how modern companies and their leaders communicate.
What advice would you give to younger people considering a career in communications?
Communications is a very wide field these days, so try and identify the area that interests you most. Be prepared to specialise if you want to make rapid career progress, but make sure you've honed your basic communications' skills, such as writing, creating ideas and presenting. Become an expert in your area and keep up with all the trends that are happening.
How do you keep up-to-date with the ever-changing media landscape?
As a former business journalist, I've always been a news junkie. My current daily addictions include reading the Irish Times, Irish Independent, FT and Guardian and listening to RTE, Newstalk and BBC Radio 4's Today programme. On a weekly basis, I also read the New Yorker and Fortune magazines as well as a selection of the Irish Sunday papers. My social media consumption is equally diverse and would include Facebook, Twitter, LinkedIn, YouTube and a myriad of blogs that I think may be relevant.
If you hadn't chosen this career path, what else would you have been?
I'd probably have continued in journalism – no doubt that's why I still have my NUJ card!
How would you describe your leadership style?​
Collaborative and supportive, but when necessary quick and decisive. I'm fortunate to have a very strong and experienced Senior Leadership Team working with me who care passionately about the company. Being part of a major multinational (WPP is our ultimate parent) brings strong discipline and scrutiny to our operations, but we also benefit hugely from being part of an immensely creative and successful international group.