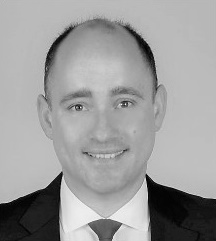 What has been your career highlight to date?
This has been building the team and client franchise of BNP Paribas in Finland. With the support of BNPP management, I moved to Finland in 2014 to establish and grow our corporate and investment banking business. When I concluded my assignment in May 2019, the business growth over five years was beyond significant.
What qualities do you need to succeed in business?
Authenticity; collaborative mind-set; client focus; impeccable conduct; expertise in a number of areas; strong work ethic; humility.
Who or what are your main influences?
Family; colleagues, managers, mentors; historical perspective; clients; successful sporting figures.
What is the most challenging part of your role?
Demanding clients in a very competitive environment. Leading and inspiring people. Keeping on top of the ever changing regulatory and legal landscape.
What, in your view, is the biggest challenge facing directors in Ireland today?
Balancing business growth, regulation, compliance whilst remaining an authentic and strong role model for colleagues and other stakeholders.
What, in your opinion, makes a great leader?
Someone who inspires and leads by example and seeks to develop talent. I am a great believer that the best hire you can make is your eventual successor.
What do you hope to gain from your membership with the IoD?
Having been away from Ireland for almost six years, I view IoD membership as a great opportunity to re-establish and broaden my professional network. I will also act as a board director for some BNPP companies and IoD membership provides valuable professional development opportunities.
(Published August 2019)