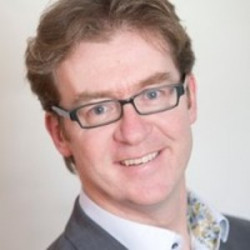 What was your first job?
My first real job was working in my father's business – commercial refrigeration. There I learned the ropes on quality, customer service, pricing, team work and getting the job done on time, on budget and despite all the odds. Most importantly though, I learned the value of reputation to business success.
What is the best business decision you ever made?
Learning great business from my dad but not joining the family business! And always building my skillset by learning from new people, new situations, and new developments in my area of expertise.
What changes have you seen in the PR media landscape?
The simple technical changes in PR are well known and well worn – from fax to email and hard copy to soft. But what's more fascinating is the convergence of all the reputation actors – marketing, advertising, social, PR – and the increasing focus on Reputation as a core leadership function to drive organisations forward.
How do you see the PR industry evolving?
PR is no longer about gut instinct or calling in favours. Today it's about professional advisory and insight driven solutions to create local impact in a globally connected world. This will continue as PR takes a more prominent place at the leadership table given the importance of reputation risk and reputation equity to sustainable business success.
In five words describe your work style.
Professional. Trusted. Challenging. Considered. Effective.
Who do you look to for inspiration?
For most things in life I find the three F's of Family, Friends and Faith cover it. For creative inspiration, a stroll through the National Gallery always delivers fresh perspectives. I also sometimes think of the people who didn't inspire me and then I make sure I do the opposite of what they did – it usually works!
What have you gained from your membership with the IoD?
One of the things that sets the IoD apart from other membership bodies is the diversity, quality and combination of talent across sectors, disciplines and companies. At an IoD event you can meet enough brain power and people power to get the next Kerry Group or CRH up and running for Ireland and also be inspired by SME leaders who are the backbone of our economy.