Expert analysis from Créde Sheehy-Kelly, Director of IRUPA's Tackle Your Feelings Campaign.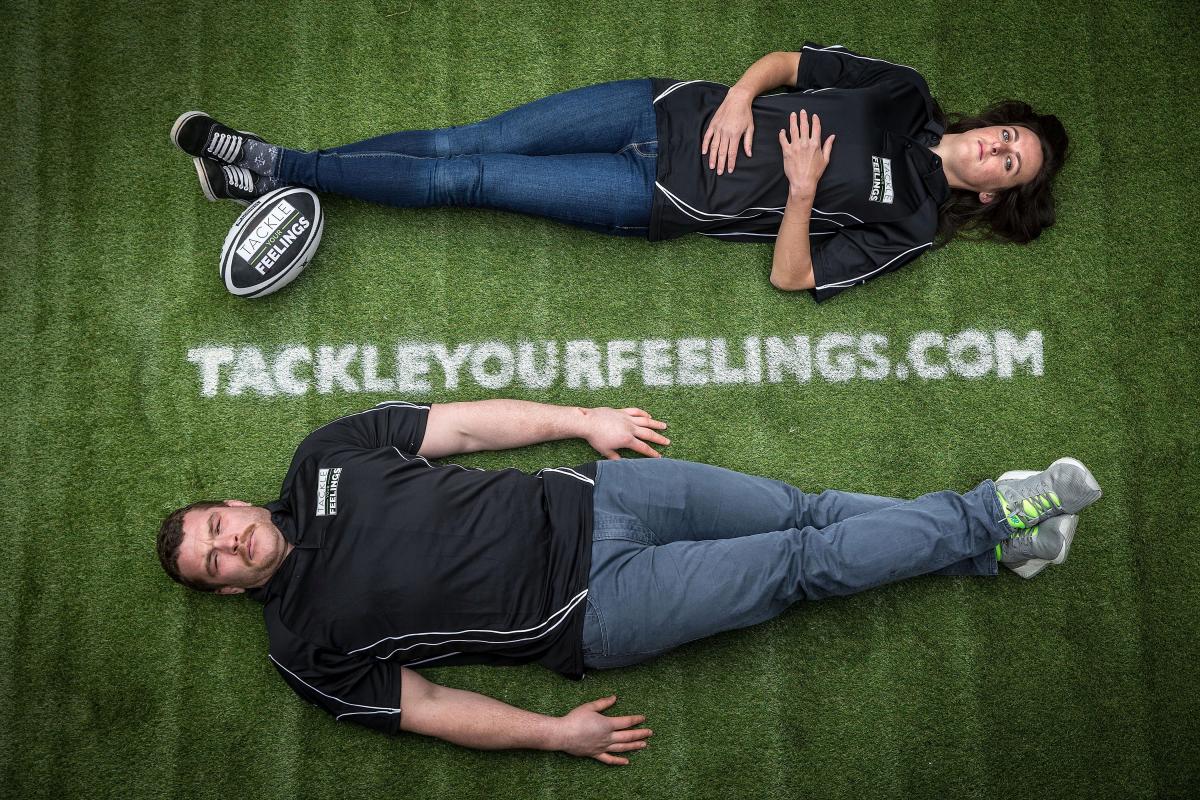 Image courtesy of Inpho Photography
Tackle Your Feelings is a mental wellbeing campaign driven and delivered by the Irish Rugby Union Players' Association (IRUPA), the collective voice of professional rugby players in Ireland. IRUPA, in partnership with Zurich, is undertaking the three year, all-island campaign to encourage more people to become proactive about taking care of their mental wellbeing on a daily basis.
Over the course of the campaign, professional rugby players will lead by example opening up and sharing their stories of dealing with significant life challenges and the strategies they used to overcome them. The campaign features a series of player videos, public panel discussions and an interactive website with resources and tips for improving mental wellbeing.
The first players to tell their stories are Ireland and Leinster's Jack McGrath, who shares his emotive story of dealing with the death of his brother by suicide; Irish International, Hannah Tyrrell, who opens up about her struggle with bulimia and self-harm and; Munster's, Cathal Sheridan, who speaks about the mental and emotional impact of dealing with injury.
Background to the campaign
Tackle Your Feelings is the product of many years working with professional and elite athletes to enhance on-pitch performance and off-pitch welfare.
Mental wellbeing is a subject often associated with stigma, particularly among young males. In a society that tends to idolises the macho ideal of physical and mental toughness, it's no wonder that many people are still uncomfortable discussing their emotions and admitting to feelings of vulnerability.
When we think of the stereotypical high performance athlete it conjures up images of mentally tough, physically strong, battle-hardened sports people. Emotional vulnerability is the last thing that springs to mind.
However, an IRUPA member survey of male professional rugby players in Ireland conducted in 2014, showed that mental wellbeing was an area of concern for many players. The results revealed that high percentages of players struggled with mental wellbeing issues such as worrying about playing performance (67%), trouble sleeping as a result of this worry (74%) and relationship challenges (40%).
The concept for Tackle Your Feelings arose from seeing how athletes, including professional rugby players, were more than willing to address emotional challenges that were not necessarily linked with their sport once they realised the performance benefits that followed.
The key was that once athletes felt they had a legitimate reason to talk about their emotional challenges they were much more comfortable looking for support and working through them.
IRUPA and Zurich recognised an opportunity to apply this logic on a much broader scale to change the landscape of mental wellbeing in our society. If we could make emotional vulnerability acceptable on a national scale then it would open the door for more people to embrace the idea of proactively working on their mental wellbeing.
IRUPA's members decided to leverage the unique platform of professional rugby to get the message out there and Tackle Your Feelings was born. Ambassadors from all four provinces opted, not only to speak about this important topic, but to actually lead by example and share their own stories of overcoming tough times.
IRUPA has a vision for a society where emotional vulnerability is viewed as a strength. Where being honest with yourself about how you are feeling is brave. Where it's second nature to connect with your emotions. Where people feel empowered to open up to others for support.
Join us in leading from the front at www.tackleyourfeelings.com
Créde Sheehy-Kelly, Director of IRUPA's Tackle Your Feelings Campaign
The views expressed in the posts and comments of this blog do not necessarily reflect the views of the Institute of Directors in Ireland. They should be understood as the personal opinions of the author. The content of this blog is for information purposes only and the Institute of Directors in Ireland is not responsible for the accuracy of any of the information supplied.