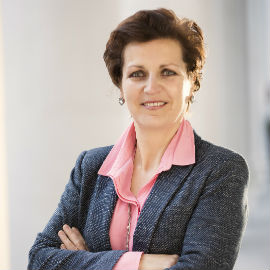 What has been your career highlight to date?
Highlights for me would be working on a range of complex issues and helping to bring insights and solutions to add real value. For example, I get so much satisfaction from doing in-depth assessments for critical roles or working with teams to deepen the levels of trust and their capacity to perform even better!
What qualities do you need to succeed in business?
Resilience and an ability to bounce back after setbacks; a drive and energy to want to succeed and an ability to have some balance, taking time to reenergise and put things in perspective. It's also important to enjoy what you do, life is too short to spend it doing something you hate!
Who or what are your main influences?
Research, evidence and having sound data are all key influencers in my work. A lot of our work is based on positive psychology principles and its robust bedrock of evidence and its very rewarding to see how using these can make such a difference for individuals and organisations.
What is the most challenging part of your role?
During very busy periods its always a challenge to get the balance right and to juggle all of the various client needs. I thoroughly enjoy the client facing work and if its particularly frantic, sometimes the business routines can suffer, which can cause some headaches in the office!!
What, in your view, is the biggest challenge facing directors in Ireland today?
Most of our work focuses on talent and leadership. The demand for this work is coming from both public and private sector as Directors are realising that their people will be the critical differentiator when it comes to performance. Personally, as a Director, I think there is so much to learn from a governance perspective.
What, in your opinion, makes a great leader?
Someone who energises and enthuses me to want to give of my best and more, an authentic person who recognises their own limitations and is humble enough to draw others in; solid in a crisis and can bring perspective, whilst having a vision and strategy for the future.
What do you hope to gain from your membership with the IoD?
An opportunity to meet with other people across different industries to share and learn so that I can contribute to our own successful business. Having access to support from the IOD through training, research and conferences will also be very useful.
(Published 2018)