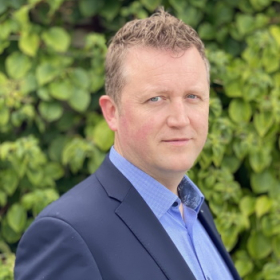 What has been your career highlight to date?
The highlight of my career to-date has been getting recently elected as Chairman, Board of Directors of INEX - Internet Neutral Exchange.
What qualities do you think a business leader should have to succeed in business?
The most important qualities are integrity and inclusion. Identifying strengths in other people and showing leadership when decisions need to be made. Business is a marathon and I do not believe that nice guys finish last, in fact the opposite.
What is the most important lesson, from your personal or business life, that has guided you the most in being a business leader?
Stanley de Lacy, my grandfather, was capped 37 times for Ireland (international hockey) and from an early age instilled a strong sense of ethics in me. Both my parents are successful entrepreneurs and taught me that to succeed long term you must experience failure first.
How do you think business leaders can best prepare for the future?
Leadership management style needs to be all inclusive. Leading a meaningful mission that makes a positive difference to others is paramount. Treating everyone with respect and being grateful for the efforts of others. Don't sweat the small stuff.
What, in your opinion, makes a great leader?
A great leader is someone that can listen to the opinions of others, and understands and accepts an alternative view. He or she can be relied upon to make a decision and always put others before themselves.
What do you value the most from your IoD membership to date?
Life is a continuous learning process. I value the experience of other business leaders and, also, the comraderie of being able to share information. The Institute of Directors in Ireland is a fantastic knowledge and information resource that is vital to stay informed in a difficult and challenging business world.
What do you hope to gain from your membership with the IoD?
I would like to meet other directors and learn from their experiences. I'm particularly interested in corporate governance and how world class processes are embraced by all stakeholders in an organisation. Achieving strong corporate governance buy-in from everyone in an organisation is key to a long-term successful outcome. The IoD provides a lot of information already and this is very valuable to me.
(Published on 6th October 2020)