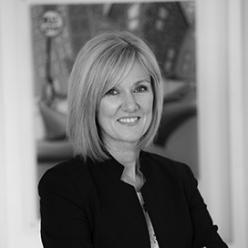 Sandra Lawler is director and co-founder of Alternatives, an award winning talent business. Alternatives' clients include companies such as O2, Bank of Ireland, Liberty Insurance, Glanbia, Microsoft and Musgrave, amongst others.
What was your first job?
My first job was as international marketing executive for Kerrygold, based in their new distributor's offices in Barcelona. A baptism of fire and a great learning experience!
What is the best business decision you ever made?
Setting up my own business, Alternatives, with Aldagh McDonogh in 2000, having already gained great business experience in the corporate world.
What is the most valuable professional lesson you have learnt so far?
To be successful in business you need to surround yourself with great people, junior and senior, who are positive, passionate about your brand and business, dedicated to the journey and whose skills complement yours - not replicate yours.
What, in your view, is the biggest challenge facing directors in Ireland today?
They face many, but an underestimated one, in my opinion, is in keeping themselves personally energised and up for the constant challenges they face. It's critical to step outside of the day-to-day, to connect with other directors and leaders to share learnings, to find external sources of energy and ideas and to help keep motivated and fresh.
Who do you look to for inspiration?
My non-executive director, Brian Montague. He sees the potential for Alternatives and challenges me weekly to think big and then to put into place the strategies and plans – particularly the people plans - to achieve it.