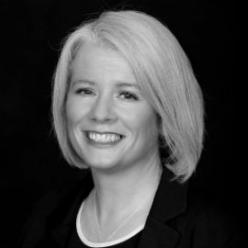 What has been your career highlight to date?
Strange as it may sound, being made redundant in 2009 set me on an unexpected path that has led me to my current role with Irish Wheelchair Association. After a successful career spanning almost 20 years in finance and accounting with some of the largest global companies, I had an unexpected opportunity to take some time out, take stock, and think about what I really wanted to do. Some of the most fulfilling work I had done prior to that, and where I felt I had made a difference, was serving as a volunteer director of DEBRA Ireland. During that time out, I realised that I wanted to bring my skills and experience to the not-for-profit sector, and to try to make a positive impact in society. It was the best career decision I have ever made.
What qualities do you need to succeed in business?
Knowing the right time to make a decision is critical. Given the option, I like to choose doing things right over doing things fast (I was a big fan of the Tortoise and the Hare story growing up!) However in business, sometimes you have to react quickly if you don't want to miss an opportunity, so it's about making sure you have the information you need to make those big decisions, and to build a strong team around you that you can trust.
Who or what are your main influences?
I'm lucky to be surrounded by inspirational people every single day. IWA was founded back in 1960 by a small group of wheelchair users, many of whom participated in the very first Paralympics in Rome. Following an accident at work in his early twenties that left him paralysed from the waist down, our sole surviving founder member, Oliver Murphy, went on to represent Ireland in four Paralympic games and continues to advocate for an Ireland where people with disabilities can be fully inclusive members of the communities they live in. Oliver's story is just one example of the spirit and ethos of IWA's 20,000 members. It doesn't get much more motivational than that!
What is the most challenging part of your role?
Being CEO of a company with over 2,000 staff and an annual income of over €50m is a huge responsibility. Add to that the fact that IWA is largely government funded and that we are providing vital services and supports to 20,000 people living with disabilities in communities all across the country, it could easily become overwhelming. To be successful, it's essential to listen to and engage with all our stakeholders, and most importantly, to keep people, our members, at the centre of everything we do.
What, in your view, is the biggest challenge facing directors in Ireland today?
For directors in the not-for-profit sector, there is a delicate balance between ensuring compliance with the myriad of increasing governance requirements, leading a professionally run organisation, and protecting and preserving that organisation's ethos and mission. It's that fine line between applying best business practice, and always remembering that our members are the heart of our organisation.
What, in your opinion, makes a great leader?
Resilience and vulnerability go a very long way. You've got to have that bounce-back ability after a setback because if you can't pick yourself back up, how can you bring your team along with you? And for me, there is no place for over-inflated egos at the executive table. The only agenda should be what is best for the organisation, not what it best for me. Vulnerability can be a strength. It's okay for a leader not to know everything and to be comfortable demonstrating that by asking questions, engaging with others and inviting creativity and innovation.
What do you hope to gain from your membership with the IoD?
I'm looking forward to engaging with business leaders from different backgrounds, to learn from their experiences, and perhaps to find new and innovative ways of working together.