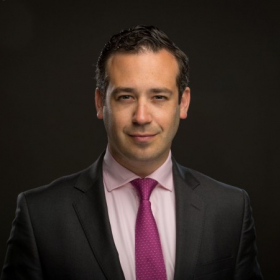 Since joining the IoD, how have you benefitted from your membership?
I have found the functions great to attend and meeting others within varying industries. I am still looking to make more connections in the aviation field post the recent official launch of our platform.
Is there someone who has had a major impact on you as a leader? Why and how did this person impact your life?
Having being raised by a single mother, who was also an entrepreneur, I have been inspired to take the risk of setting up this new venture. Her work effort when she was in business can only be described as relentless. One other fundamental characteristic is to pay everyone for their efforts, for this reason I am delighted that my company has no current debt as we face turbulent times within the industry.
What are the greatest challenges you and your business have faced/are facing due to the COVID-19 crisis?
The aviation industry is facing its biggest upset since its inception. There are circa 710 airlines, many with inherent lease and debt obligations. It will be interesting to see what step in requirements will be taken by the financial institutions and how they will go through a disposal process. At Global AVX, we have created a platform that will enable bidders to enter a transparent bidding process. Transactions Through Transparency is our aim, not only for the vendor, but also the proposed purchaser. People can be averse to technology but some embrace it. Our challenge will be to evolve people's concepts of how they can sell or acquire aircraft through an online platform.
How has your business evolved and adapted as a result of the COVID-19 crisis?
Our video calls have been endless, we cancelled our proposed visits to conferences and we have had an opportunity to focus on how we can approach the various segmented markets of the industry .Our platform was created to deal with the disposal of aircraft in a transparent manner. We will also deal with distressed assets, including engines and other like parts which are of high value. We hope that we can make the best of a very challenging time and assist the financial institutions and any professionals that they appoint to go through a disposal process in a transparent and recorded structure. Many of the professionals that would be appointed have taken great interest, which is encouraging, as one of the main functions of our business is to assist in mitigating their risk and assisting in the meeting of their professional obligations.
Has working through the impact of the current crisis on your business made you review your business model? Will it change in the future?
Having completed the various Netflix recommendations, I have had the opportunity to work throughout this period. It has been interesting to note that we have had serious interest from potential buyers wanting to know when certain aircraft might be listed. This interest has principally been for A320s and B737s. I believe that people's comfort with video calls has evolved to the 'new norm' and when dealing with a global market this has enabled us to have many 'face to face' video calls that we would not have had otherwise.
Is there one key piece of learning/advice you would give to fellow business leaders on how to deal with the COVID-19 crisis?
Always make the best of the position, pause and reflect before pouncing on the next opportunity.
What is one characteristic that you believe every leader should possess?
Ethics and drive. Without either, one will not have people follow your steps.
What advice would you offer to new or aspiring directors in Ireland?
With every big change comes opportunity. Research that opportunity and engage with experienced people prior to launching into something that might not get the traction it requires. When you go for it, don't take the foot of the throttle.