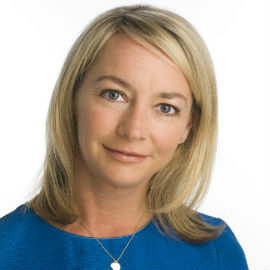 What was your first job?
Yikes, that was a few years ago. When the Blackrock Shopping Centre in Dublin opened way back when, I had a weekend waitressing job. My first recruitment role was in the UK back in 1997 – over 21 years ago.
What is the best business decision you ever made?
Starting PeopleSource. I have another 20 years of working so I'm delighted to have the excitement of growing a business at this stage of my career.
What is the most valuable professional lesson you have learnt so far?
The importance of working with a good team who share the same values.
What, in your view, is the biggest challenge facing directors in Ireland today?
Keeping up with technology, knowing how to get the most out of it from accuracy in figures to cyber security risks. It's changing so rapidly it can be difficult to keep up, but not having an understanding is not an excuse.
In five words describe your work style.
Fast, decisive, honest, direct, multi-tasking
Who do you look to for inspiration?
I'm very lucky to have people close to home who are 'high energy' with 'can do' attitudes. I look to them often for inspiration but on a global stage I loved the diplomacy & calmness of Mandela and the positivity of Clinton (Bill!).
What have you gained from your membership with the IoD?
A great network and exposure to interesting speakers who often provide ideas I can use at PeopleSource.
(Published 2018)