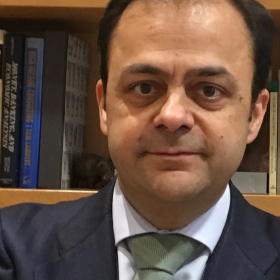 What has been your career highlight to date?
My professional career started at Ferrovial, one of the largest global construction groups, responsible for one of the company's most relevant projects in Spain. Thereafter, I developed my professional career over two decades in senior management roles in the fields of infrastructure, industry, executive education and digitalisation, working for companies such as FCC Group, Envac and Hilti. Prior to joining Parangon Partners, I led the Executive Education Division at IESE Business School (Spain), working with large numbers of senior executives and INEDs. I was also Founder and Managing Partner, with a private equity fund, of a digital advisory firm focused on public tendering.
What qualities do you think a business leader should have to succeed in business?
Successful business leaders should live their corporate purpose and values, such as humility, exemplarity, predictability and courage. They should show an inspiring and solid leadership, be able to assemble diverse, collaborative and complementary team networks, balancing their strategic vision in the long-term with implementation capacities. They need to be passionate, resilient, able to manage adversity and uncertainty, agile in decision-making, and able to innovate in the digital era.
What is the most important lesson, from your personal or business life, that has guided you the most in being a business leader?
During the first stages of my professional career, I focused on performance. After some years I realised the importance of creating a deep and lasting impact, dedicating time to reflect, to develop strategic vision, to ask for feedback and to listen to team members.
How do you think business leaders can best prepare for the future?
Business leaders should embrace continuous and active learning, both from academic institutions and from real business life. For example, COVID-19 has been one of the best learning scenarios, as it has helped business leaders to develop new skills. Learning to lead in the areas of diversity, sustainability, innovation and governance is the best path to prepare for the future.
What, in your opinion, makes a great leader?
Most of the great leaders I know are great communicators, strategic visionaries and solid implementers, live their ethical values and are close to their teams. Their approaches are usually different but all of them share these characteristics.
What do you value the most from your IoD membership to date?
What I value the most is the accessibility to connect and network with many IoD Members by way of holding virtual meetings, and to share valuable information about the business environment in Ireland.
What do you hope to gain from your membership with the IoD?
After completing my exams in Corporate Governance at the Spanish Institute of Directors (Instituto de Consejeros Administradores, IC-A), I hope to build a solid network in the Irish business environment, where I can contribute with my knowledge and business connections developed in Spain, as well as internationally.
(Published on 6th April 2021)