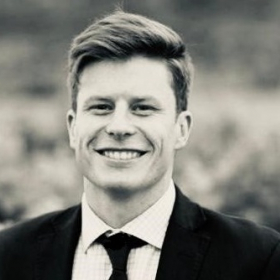 What has been your career highlight to date?
The highlight of my career has been moving to London from South Africa to become the Regional Director for the UK & Ireland. It has been an exciting opportunity to apply what I have learnt from my training as a Chartered Accountant as well as my experience as an Investment Manager and put it into a commercial role.
What qualities do you need to succeed in business?
Hard work, focussed goal setting and perseverance. I think young people today expect too much, too soon. I believe you need to earn your spurs and learn a few tough lessons before you can be truly successful. Success in business is often about the journey, not necessarily the end destination.
Who or what are your main influences?
Arnold Schwarzenegger has probably been the main influence in my life. His speeches and autobiography shaped the way I approach life. It is phenomenal to think what he has achieved in so many different occupations. He attributes it all to hard work and knowing exactly where you want to go. A truly inspirational person.
What is the most challenging part of your role?
Dealing with people on a daily basis has to be both the best and most challenging part of my role. You need to be able to read people very quickly and adapt accordingly. Staying up to date with new regulations and best practices is also challenging but comes with the territory.
What, in your opinion, makes a great leader?
A great leader for me is someone who has the humility to listen to everyone's opinions but is tough enough to make difficult decisions. Difficult decisions are the ones that are not necessarily the most popular but are the best for the company. Finding that balance normally separates the good from the great leaders.
What do you hope to gain from your membership with the IoD?
The opportunity to meet and network with industry leaders and pick up valuable insights from directors with many more years' experience than me. The range of workshops and events offers a good opportunity to learn and fine tune my skills to continually become a better director.