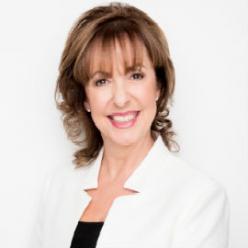 What has been your career highlight to date?
Capturing so much of our years of experience in a book, Perform as a Leader, which allows me to share the great material we have developed with a much wider audience than I can ever hope to meet in a training room.
What qualities do you need to succeed in business?
Tenacity, resilience, and a sense of humour! Running your own business is fantastic because of the autonomy and control it gives you, and the sense of being responsible for your own destiny. But you have to guard against the 'always on' demands of the digital age, and make self-care a priority. The old adage of putting the oxygen mask on yourself first strongly applies.
Who or what are your main influences?
I have met and worked with some extraordinary leaders over the years and learned so much from them, while I was supporting them with a particular issue or training need. I think in my line of work I am a bit like a honey bee – picking up pollen everywhere and dropping it off somewhere else! It is so useful to be able to bring really strong intel from one industry to bear on problem solving in another.
What is the most challenging part of your role?
Balancing my time and making sure all of my clients are getting a quality service at the same time. I was asked by a very harried and stressed public representative one time, how do I do it? And I said the trick is to focus one hundred per cent on the project you are working on right at this minute, and not to think about the list of tasks waiting for you. Then when you move to the next task, give that one all you've got.
What, in your view, is the biggest challenge facing directors in Ireland today?
In the past people may have taken on directorships without being fully aware of the implications. I would say now we are more aware of the breadth of responsibilty, particularly in relation to state boards, for example. This responsibility is increasing continuously, and we need to keep up-to-date with changes in the landscape.
What, in your opinion, makes a great leader?
In a business context, someone who is really in touch with his or her teams, clients and customers, and understands how to keep them all motivated and the wheels turning. Diversity and Inclusion is becoming a big agenda item in a lot of organisations with visionary leaders, and it is wonderful to think that people of all types and backgrounds will be fully respected and valued in the workplace, probably for the first time in our history.
What do you hope to gain from your membership with the IoD?
An opportunity to up-skill from time to time and to stay in touch with the requirements and responsibilities of being a good director.