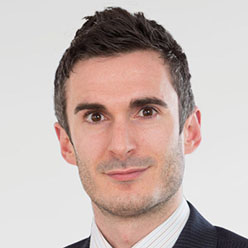 What has been your career highlight to date?
Persevering during the recession in times of challenge and uncertainty and moving forward with a lot more grey hair, a significantly higher golf handicap but invaluable experience to use for the future.
What qualities do you need to succeed in business?
Adaptability and flexibility are key to success in business today. The environment is constantly changing, and one must be able to respond to such challenges. It helps to be decisive and stick by the right ones!!
Who or what are your main influences?
I am fortunate to be surrounded by a multitude of great and inspiring leaders in the industry. However, with that said the person that has had the biggest influence on me, is my sister who has had to overcome many health battles in her life. She has taught me that strength grows in the moments you think you can't go on, and that persistence and determination will win out in the end.
What is the most challenging part of your role?
One of the more challenging part of the job is the recruitment process- no doubt music to the recruiter's ears! Finding the right people to undertake the role and suit a fast-paced environment can be challenging at times, but very rewarding when you see your team flourish in their role.
What, in your view, is the biggest challenge facing directors in Ireland today?
Excluding Brexit - compliance. One topical compliance subject matter would be GDPR and such non-compliance could be detrimental to a vast amount of businesses. Our team are always excited to meet the needs of our clients and managing such challenges.
What, in your opinion, makes a great leader?
Integrity. Integrity is not a characteristic that can be taught, instead it is embedded in each of us. It makes us who we are. Naturally, confidence, decisiveness, strong communication skills and the ability to inspire others are critical attributes of successful leaders.
What do you hope to gain from your membership with the IoD?
I aspire to develop my skillset from opportunities to interact with directors who may have diverse backgrounds and experiences to me. Furthermore, I would like to build relationships and networks with members alike.