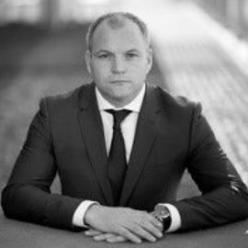 Michael is the CEO of Teneo PSG. Prior to this, Michael was managing director of Pembroke Communications since 2009. Teneo PSG has a staff of 50 based in Donnybrook, Dublin 4.
What was your first job?
I worked in Brussels for IBEC in Public Affairs after I graduated with a first class MA in European Studies from UCD.
What is the best business decision you ever made?
It was a brave decision to merge two independent and successful agencies in 2014 but it has proved extremely successful. We have increased staff numbers by more than 15% and added 20 new clients in the last 12 months and have created a new Group structure for a Communications Agency that is the first of its kind in Ireland.
What is the most valuable professional lesson you have learnt so far?
If you are willing to work hard and treat people with respect, then that is a good starting point. In our industry, with the changing media landscape and changing client requirements, you have to innovate or you will be left behind.
What, in your view, is the biggest challenge facing directors in Ireland today?
Good governance, strategic HR and planning. Taking time to plan ahead and the lack of available talent is an issue for our industry as we are hopefully looking at years of growth and we will need excellent staff to ensure this happens.
In five words describe your work style.
Open
Driven
Results focused
Passionate
Innovative
Who do you look to for inspiration?
Myself. I push myself more than anyone and I look to successful business leaders in Ireland to learn from what they have achieved. I am constantly reading up on leadership and ensure I take one professional development course every year. Most successful business leaders are driven, are good with people, are innovators and are solely focused on excellence and achieving success. Apart from that I look to my parents and my wife for advice and inspiration.