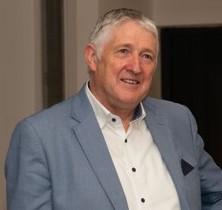 What has been your career highlight to date?
Having had quite a diverse career across a number of sectors, my career highlight is, without doubt, the recent years I have spent between the creation of The Grey Matters Network and some of my own non-executive director/non-executive adviser (NED/NEA) assignments providing the benefit of my own experience to those for whom it has been of value.
What qualities do you think a business leader should have to succeed in business?
Significant experience based on failure and success, the wisdom to know when you need help/advice before proceeding, and the confidence to execute when you know you are ready.
What is the most important lesson, from your personal or business life, that has guided you the most in being a business leader?
There are some strategic decisions faced by business leaders that deserve more 'independent and objective' due diligence than others. Being able to recognise these key decision points and identifying when it is appropriate to take counsel is an important lesson in life.
How do you think business leaders can best prepare for the future?
Recognise and allow for the reality of change being a constant, and make sure you encourage both individual and collective creativity and innovation across the organisation.
What, in your opinion, makes a great leader?
The ability to be perceived as 'calm in chaos', authentic in how you lead, and exuding self-belief.
What do you value the most from your IoD membership to date?
Being part of a well-managed and strong network of like-minded individuals, access to relevant and current commentary/thought leadership/events, and a source of solid independent advice.
What do you hope to gain from your membership with the IoD?
As a new member, to ensure I am maximising the ability to leverage the significant knowledge bases available, participate in the relevant online events, and use the various resources within the IoD as a highly credible sounding board.
(Published on 1st June 2021)