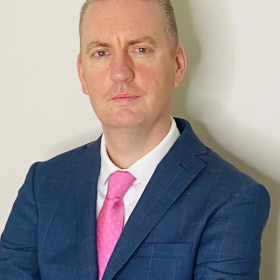 Why did you decide to join the IoD?
I joined the IoD in November 2019 primarily for the networking opportunities it provides, and the extensive resources available to members, that enable them to keep up to date with key trends, developments and issues.
What do you particularly value from your IoD membership?
In a post-COVID environment, the IoD has adapted extremely well to be able to offer so much online. I value having this privileged access to so many interesting and successful individuals talking on a range of current topics. It's invaluable to hear these varied and diverse perspectives.
What is the most important lesson, from your personal or business life, that has guided you the most in being a business leader?
To treat people as individuals and to take the time to listen and truly get to know people and what inspires or motivates them. When there is pressure to deliver it is always a temptation to take more on yourself, but ultimately over the long-term far more can be achieved by investing time in building and developing a high performing team.
Is there someone who has had a major impact on you as a leader? Why and how did this person impact your life?
I wouldn't say there's one leader in particular but rather I've been fortunate to work with a number of great leaders in my career. They all shared the same key attribute, that being empathy and treating others with respect. I've seen the impact this has had on my colleague's motivation, and felt it myself. I focus on emulating this philosophy with teams that I lead.
What is the one characteristic that you believe every leader should possess?
I think great leaders have a combination of traits that can gel together. I admire leaders who lead from the front, who show drive and ambition but don't get carried away with winning at all costs. I think it's important to realise there are many forms of leadership and what works for you doesn't necessarily inspire others.
What are the biggest business challenges or/and opportunities that you have seen over your career to date? And how did you help to overcome or/and optimise these?
I find the biggest challenges arise when there are conflicts between a business imperative and the impact of that imperative on individuals. The most common example is when a business has to reduce costs through reduction in headcount, or engage in a period of great transformation. It's important in these situations to to communicate authentically and honestly with those affected, and to appreciate that such changes have differing personal impacts for those involved.
How has your business evolved and adapted because of the COVID-19 crisis? Do you believe COVID-19 will impact your future business model?
I've been impressed by how resilient organisations are and how quickly they, and their employees, have adapted to new ways of working. I think the necessity of the last 12 months has led to a step change in people's willingness and ability to operate in the absence of face to face contact, be that working from home, or transacting online. It's clear to me that we won't see a full reversal of this step change once life returns to normal.
How do you think business leaders can best prepare for the future?
By constantly striving to grow and learn, and to continue seeking a range of perspectives and diversity of thought that challenges their own views.
What advice would you offer to new or aspiring directors in Ireland?
I advise new or aspiring directors to grow their networks and to not be shy about tapping in to that network and proactively seeking guidance and mentoring.

(Published on 3rd March 2021)