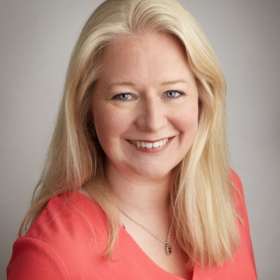 What has been your career highlight to date?
I've very proud to have set up my own business after 20 plus years of working for some of the most innovative and dynamic business leaders and organisations in the country. At a time when many were battening down the hatches and in survival mode, I never doubted that I could build a solid client base and have a thriving business of my own. I was right and I certainly see that as a career highlight.
What qualities do you need to succeed in business?
Being a strong consensus builder matters enormously in business. For example when it comes to business strategy and transformation you really need to be skilled at building a strong consensus behind bold organisational change. That's not always easy but it's important. Resilience, an unstinting ability to push forward and to stay focused and determined are also notable qualities of successful business leaders. As is an ability to anticipate what's ahead, to see around corners and to manage risk tightly.
Who or what are your main influences?
Feargal Quinn, Superquinn, for his early appreciation of world class customer service.
Ingvar Kamprad, founder of Ikea, for having the vision at 17 years of age to do things differently and with eye-watering scale, and staying committed to the vision.
What is the most challenging part of your role?
Managing a busy schedule so that I am not over committed, and can give clients the time they need, can be challenging. I advise a wide range of board and executive teams and for all of us time is the most valuable commodity.
What, in your view, is the biggest challenge facing directors in Ireland today?
Managing risk. New regulations, changing business models, new entrants disrupting markets and cyber risk and digital transformation all demand rapid responses and adept handling at board level. Corporate board directors are working harder than ever before to ensure that their executive teams are challenged and supported to stay ahead of all the multitude of business risks but, ultimately, the buck stops with the board. Directors have an obligation to be informed and to act in good faith at all times for the benefit of the company as a whole.
What, in your opinion, makes a great leader?
Decisiveness, sound judgement, strategic foresight and bravery to stay committed to the vision. Nothing else comes close.
What do you hope to gain from your membership with the IoD?
I find it enormously useful to be connected to an active network of over 3,000 senior business leaders through the IoD. While in Ireland we undoubtedly have a global mind-set, it matters to be connected locally. Also, the training and development resources that are made available to members through the IoD is hugely useful if, like me, you're committed to lifelong learning.