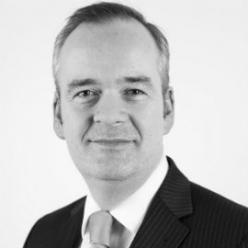 What has been your career highlight to date?
Aside from the recent success of helping AXA achieve its target of doubling the female participation at the top layer of its management, two highlights stand out. The first came when I had recently moved to AXA headquarters in Paris when I led the RFP negotiations for AXA to be chosen as a Tier 1 preferred supplier to HSBC across the world, and this led to significant increases (100s of EURm) in revenue through this global partnership. The second came in more recent times where I was part of the first small team of intrapreneurs within AXA who set-up, operationalised and subsequently internationalised a new business unit specialising in long-term savings with protection. This led to the creation of up to 100 jobs in Dublin and many others outside Ireland, at a time when such stories were few and far between.
What qualities do you need to succeed in business?
Exposure and resilience. Your individual performance and your own brand image are important, but will account for perhaps 40% of your success. The remainder is driven by your exposure – it is not what you know nor is it who you know. It is who knows you. That network allows your skills to be recognised and allows you to leverage the depth and diversity of talent available. Resilience, too, is essential as it enables you to bounce back from the adversity and inevitable challenges that life throws at you. That, and a large dollop of good humour, are qualities needed for success.
Who or what are your main influences?
Family and friends play a key role in my professional and personal life as they provide the support network, the challenge, the release valve, the reason to succeed. I have been lucky enough to have had a number of inspirational bosses and their expertise, energy and most of all strength of human character have been a powerful influence.
What is the most challenging part of your role?
Driving culture transformation requires changing mindsets and overcoming many layers of bias (conscious or otherwise) as well as waves of corporate inertia. So, the biggest challenge is to explain the realisable benefits (quantitatively and qualitatively) of a more inclusive culture and processes and what role men and women can and should play for the benefit of them as individuals, for the success of their teams and the service of their customers and the sustainability of the business as a whole.
What, in your view, is the biggest challenge facing directors in Ireland today?
In an ever-changing world where the speed of change is accelerating and the complexity of expectation and interaction increases, today's directors are faced with the challenge of being both agile in how they adjust to today's change as well as having the clarity of vision to plan for the future. Yesterday's approach does not work today and is doomed for tomorrow so we must embrace the change and accept the need to positively include diverse elements of experience, expertise, thought process and ways of working. This is no longer a philosophical or sociological debate but one that requires the private and public sectors to recognise the challenge and disrupt the status quo.
What, in your opinion, makes a great leader?
Apart from the obvious need for expertise, experience, courage and resilience, a great leader is one who is inclusive. No one individual possesses the ability to know what to do in every situation or to understand the need of every customer or employee or to predict and plan a strategy for the future. A great leader humbly includes brilliant collaborators around him/her but also has the strength of character to make the right decision at the right time.
What do you hope to gain from your membership with the IoD?
The IoD offers a unique opportunity for me, as someone who has worked for 14 of the last 18 years outside of Ireland, to deepen my knowledge of and engagement with the driving forces behind Irish businesses and associations, be they private or public entreprises or not-for-profit endeavours. The growing alumni and calendar of events is a fantastic opportunity for learning for me and I look forward to having fun whilst doing it!