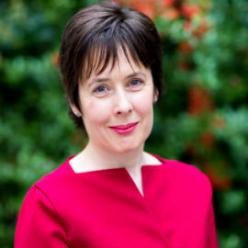 Why did you decide to join the IoD?
I joined the IoD shortly after Tim Kinsella and I founded our company in 1999. The primary motivation was to gain access to the wealth of advice and guidance provided to company directors by IoD. The opportunity to network with peers was also a key attraction.
Since joining the IoD, how have you benefitted from your membership?
The IoD has been a great source of knowledge for me. The practical advice on corporate governance is invaluable for the SME owner/director, as is the expert advice on issues ranging from corporate finance to company law. The online GDPR factsheets are currently a great resource as this is a big issue for all companies. Events such as the lunchtime series are a good opportunity for peer-to-peer sharing of experiences.
What is the most important business lesson that you have learned in your career to date?
The primary lesson learned during the recent recession was to focus on what is within our control in the business. We cannot control the macro-environment or influence the current Brexit negotiations, but we can focus on the fundamentals of our business and take continuous incremental actions to ensure we are ready for the challenges ahead.
Is there someone who has had a major impact on you as a leader? Why and how did this person impact your life?
I have had the opportunity to work with really great leaders in client companies and in former employers. I've been working with Tim Kinsella, Managing Director of MKC Communications, for over 20 years and he continuously challenges me to do better. He is the best crisis communications expert in the country and I continue to learn from him every day.
Where are the biggest changes you've seen in business over your career?
In our sector the biggest change has been the advent of social media. The speed at which both good and bad news is spread means that corporate reputation needs to be managed more closely than ever before. But social media is also delivering a new channel through which companies can communicate directly with their customers.
What is one characteristic that you believe every leader should possess?
To be optimistic. I think it was Winston Churchill who said; "optimists see opportunities in every difficulty". Optimists also tend to be willing to take risks and so entrepreneurs by their nature tend to have an optimistic outlook. They also tend to be great communicators and so can inspire those around them to achieve great results.
How do you think business leaders can best prepare for the future?
Stay informed. Embrace Change. Plan for succession.
What advice would you offer to new or aspiring directors in Ireland?
The legal obligations on company directors are onerous and joining IOD is critical to keeping up to date with good corporate governance.