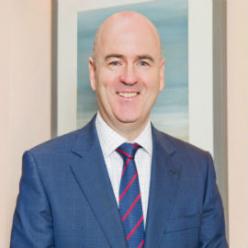 What are the most important business lessons that you have learned in your career to date?
Given the industry I work in I'm always going to say that 'it's all about the people'. In addition, don't get lost in the detail and always keep an eye on the big picture. Take ideas and counsel from outside of your sector and always value your time.
Where are the biggest changes you've seen in business over your career?
Business leadership thinking has shifted from a very traditional approach based around analysis and trying to predict with certainty, to a world where leaders, if they want their businesses to succeed, need to be increasingly agile and be comfortable and confident embracing uncertainty and ambiguity.
What is one characteristic that you believe every leader should possess?
Empathy. When your team knows that you understand them and see that you are genuinely interested in their perspectives, they will be much more likely to go the extra mile for you and support your vision. Fortunately, empathy is a characteristic that can be learned and enhanced through coaching and practice.
Is there someone who has had a major impact on you as a leader?
The biggest influences in my life have been family and friends and I'm a strong believer in the 'work to live' ethos. I've also been incredibly lucky to have worked with some fantastic colleagues and clients over the years.
How do you think business leaders can best prepare for the future?
Always have a clear vision of what you are trying to achieve against which judgements and decisions can be made, but build in the agility to adapt to changing circumstances. Leverage diversity of thought within the business. Get used to being uncomfortable and don't hang on to outdated, inadequate processes and behaviours.
Why did you decide to join the IoD?
To network, meet new people and to learn.