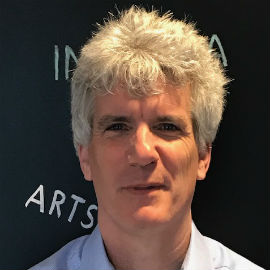 Why did you decide to join the IoD?
I took a training course on being a director at the IoD in London in 1994 when I was first appointed to the role. It was so useful that I became a member then.
Since joining the IoD, how have you benefitted from your membership?
A variety of ways at different times – training, networking events, recruiting, keeping up to date on legal requirements, using the airport lounge and the IoD facilities in London.
What do you particularly value from your IoD membership?
It depends. Currently, it is the travel facilities, but last year it was the networking & NED opportunities.
What is the most important business lesson that you have learned in your career to date?
Excellent management teams can do miracles, but timing is everything.
Is there someone who has had a major impact on you as a leader?
No single person, but multiple people at various times taught me that leadership is a marathon, not a sprint.
Why and how did these people impact your life?
Many taught me what not to do, but one showed how to build and nurture a fantastic management team from scratch.
Where are the biggest changes you've seen in business over your career?
Digitisation, the information revolution and cheap flights. My job is the same as it was 30 years ago but how I do it has been transformed by technology and deregulation.
What is one characteristic that you believe every leader should possess?
Integrity goes a long way.
How do you think business leaders can best prepare for the future?
1. Plan on how to adapt to continuous change and disruption to business models, and
2. Act when the unexpected happens.
What advice would offer to new or aspiring directors in Ireland?
Join the IoD and get D&O insurance.
(Published November 2018)